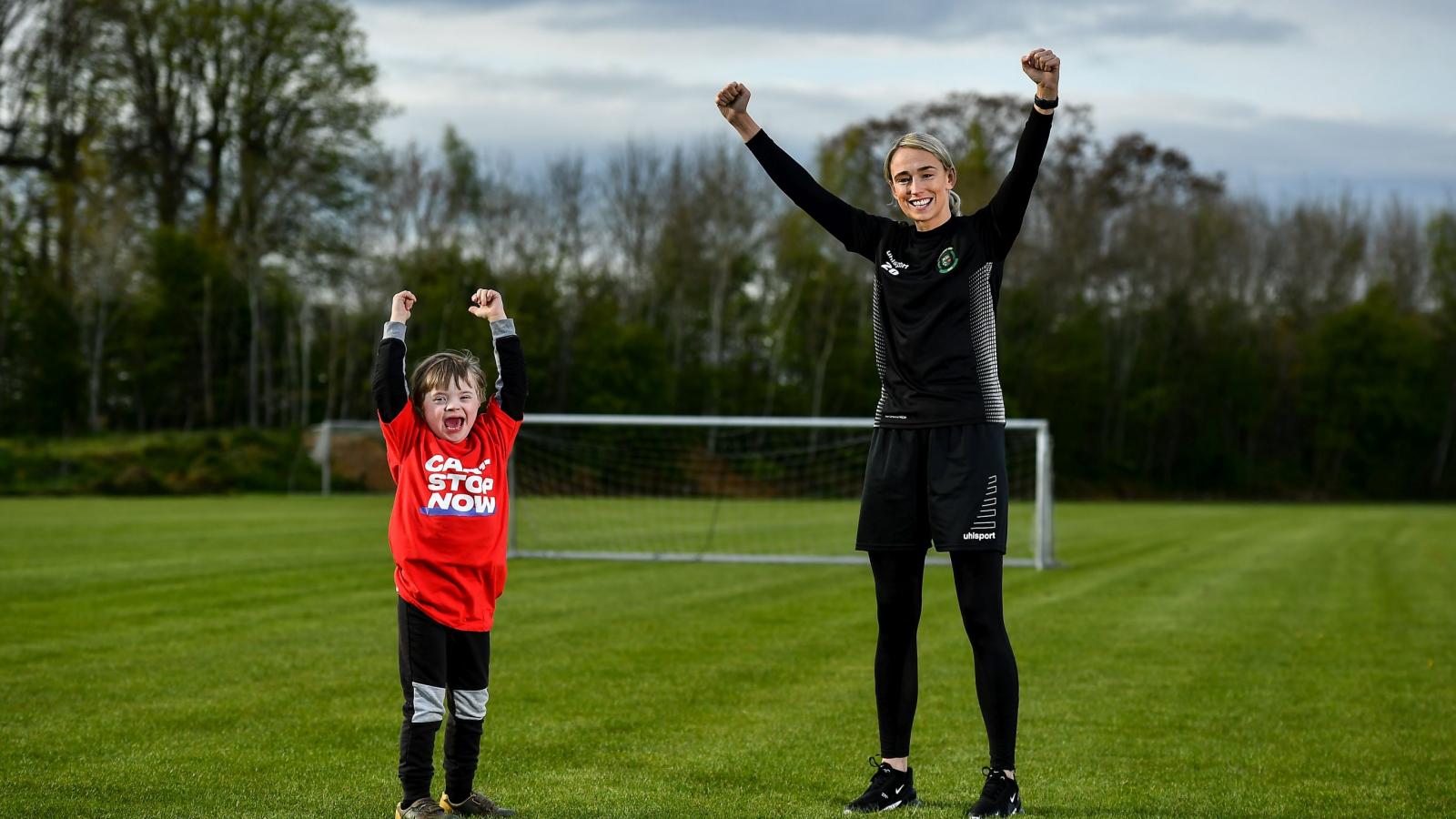 Football Hero Launches Special Olympics Ireland Virtual Fundraising Appeal
One of Ireland's best-known football stars, striker Stephanie Roche has joined forces with Special Olympics Ireland to ask the public to help raise €200,000 throughout May. 
The vital fundraising target is needed to enable the charity to continue its support of 7,351 registered athletes, children and adults with an intellectual disability across the island of Ireland. 
For the second year running, Special Olympics Ireland's annual Collection Day campaign, which culminates on May 28th, will go virtual in response to COVID-19.  People from across Ireland are being encouraged to make a donation or organise a virtual fundraising event by visiting www.cantstopnow.ie.  
With all 292 of the charity's clubs across Ireland closed due to the pandemic, Special Olympics Ireland has worked diligently to develop new ways to keep its athletes physically and emotionally fit, including operating virtual clubs and developing healthy eating recipes, live workouts, mental health management techniques and for the first time ever virtual competition opportunities.
Commenting on the fundraising initiative, sports star Stephanie Roche said:"I'm excited to help launch Special Olympics Ireland's second virtual annual Collection Day. Now more than ever, we need the public to get behind this campaign and help to raise much needed funds for these incredible athletes and the sports clubs that offer a lifeline to them."
Collection Day is the charity's biggest annual fundraising event.  The amount raised will enable Special Olympics to support its clubs and create additional material to keep its athletes connected, until is safe for them to meet in person again. 
One such athlete is Rian Harrison, aged 8 from Dublin, who was also on hand to help launch the charity's fundraising appeal. A member of Dundrum Special Olympics Club, Rian's family credits the club's coaches for bringing out his confidence and helping him feel part of a community.
Rian's dad, Richard says: "Special Olympics has been a lifeline to us. Rian has grown in confidence, he's more independent, his coordination skills have really improved as have his football skills. More importantly, he has lots of friends and it's not only the kids that benefit from being part of the Special Olympics club, myself and my wife Shira have also gained new friends and a support network. His club is opening up for outdoor training this weekend and we can't wait to get back to see everyone."
Matt English, CEO of Special Olympics Ireland added: "It's been a year like no other, but as always, our Special Olympics athletes continue to inspire us with their positivity and determination to overcome all the challenges that the pandemic has thrown at them. We're doing all we can to keep our clubs connected and I'd like to personally ask the public to support us and the work we continue to do, by making a donation or hosting a virtual fundraiser."
For more information, or to get involved visit www.cantstopnow.ie  or follow us on Facebook, Instagram or on Twitter