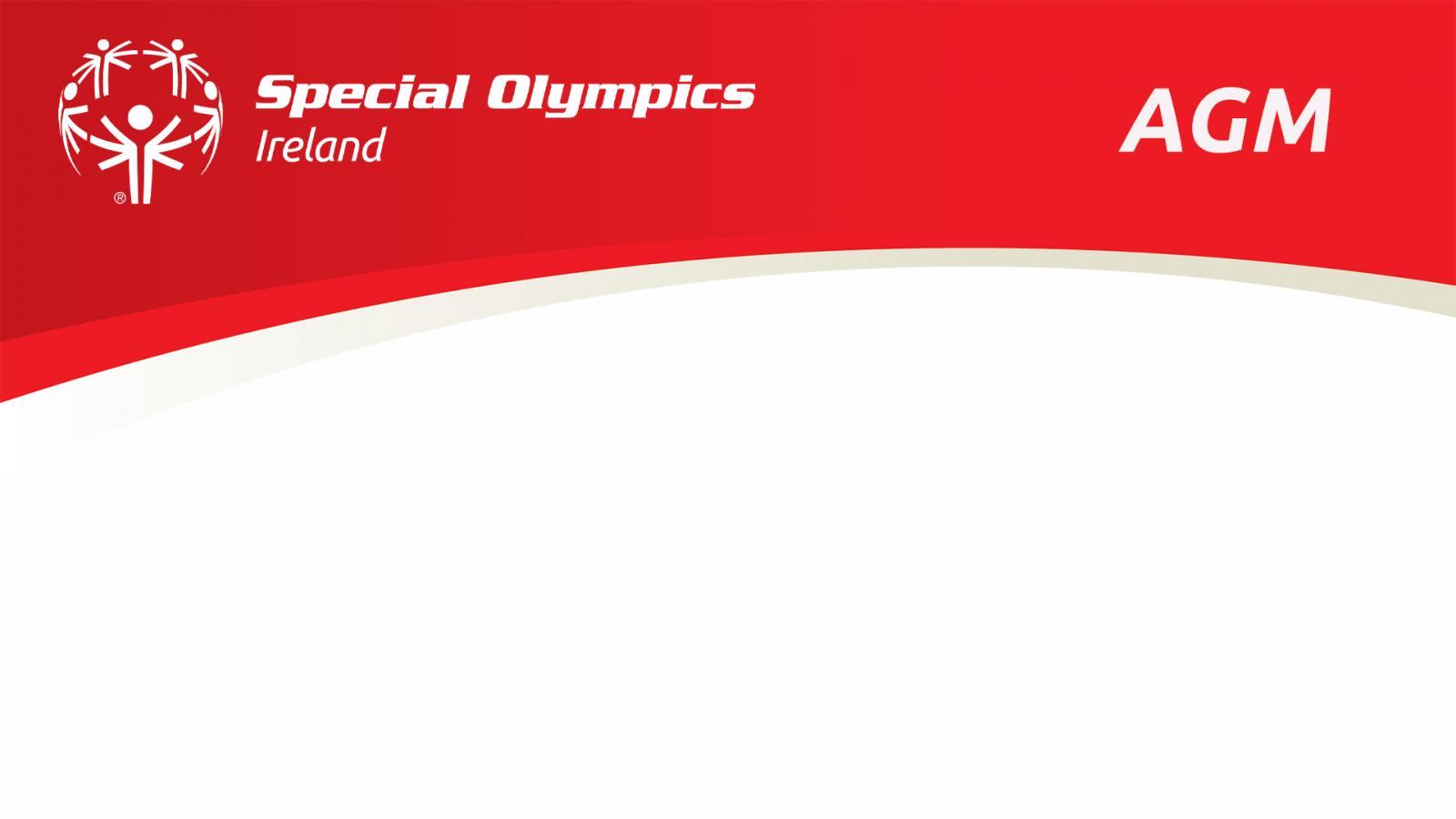 AGM
Our Annual General Meeting (AGM) took place on Saturday 19th June 2021.
This year marked the second virtual AGM in the company's history. After the triumph of last year's virtual meeting, Special Olympics Ireland hosted the AGM by video conference again this year. 
The AGM order of business followed the Notice of Annual General Meeting as issued to our members.
Chairman Brendan Whelan welcomed the attendees and gave the Chairman's Address


 

CEO Matt English presented the company's 2020 Annual Review


 

Treasurer Proinsias Kitt presented the Financial Statements (

click here to view

) and Directors' Report for the year ending 31st December 2020


 
Company Secretary Helena Walsh presented the resolutions of the AGM, all of which were carried by the requisite majority by the Members and Delegates.   
Appointments
Directors, Brendan Whelan and Jim Pow were each elected for another term (2 years) in line with the Articles of Association of the Company.


 

The AGM approved the appointment of a new Director, Donal Courtney 
About: Donal Courtney
Donal is an experienced finance professional and has operated as a Chief Financial Officer across a broad range of financial services, aircraft leasing, asset management and property investment operations over the past 30 years since graduating from Trinity College with an honour's degree in Finance in 1985. He has been operating as an Independent Non-Executive Director since 2010 and currently sits on the Boards and committees of a number of regulated institutions. Donal also operated as an executive in the Professional Rugby industry and is a former International Rugby referee and selector.
Retirements
Special Olympics Ireland would like to pay tribute to and thank Proinsias Kitt (out-going Treasurer) and Mary Lally (Chair of the Governance Sub Committee) who retired from the Board, having served the maximum term of six years, and each having provided excellent service to the organisation.
We welcome Donal Courtney who will take on the officer role of Treasurer, previously held by Proinsias. We are very close to appointing a director to replace Mary, following a recruitment process.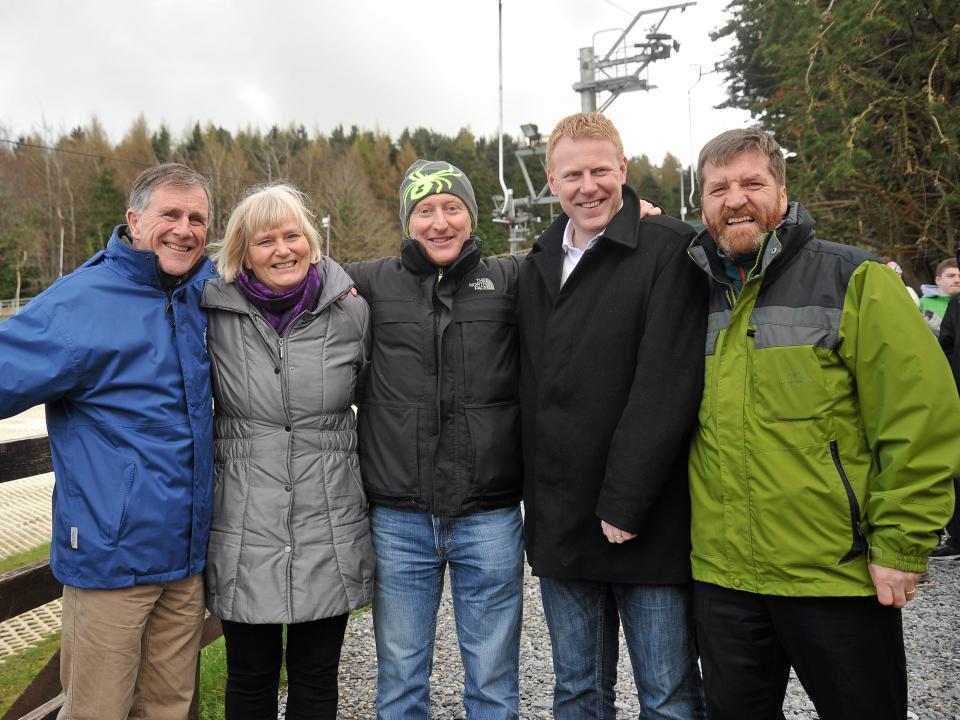 Mary Lally
Mary joined the Board in April 2015, bringing a wealth of experience from her senior management role in the Department of Transport and a keen interest in governance, having trained as a Company Director.
Mary fully embraced her role, volunteering at competition events to experience life as a volunteer and to meet our athletes. Mary gave her time freely, travelling to Ireland Games and then to the 2019 World Games in Abu Dhabi. As Chairperson of the Governance Subcommittee of the Board Mary has championed the organisation's progress to compliance with the Charities Code and Sport Ireland's Governance Code of Sport.
Mary leaves the organisation having contributed enormously to our governance compliance.
Proinsias Kitt
Proinsias joined the Board in 2015 but his association with Special Olympics goes back a long way before that.
After the 2003 World Summer Games, Proinsias was invited to join the Council of Patrons Chaired by Denis O'Brien and has contributed on many matters including fundraising over the years. As one of the founding Partners of DHKN Chartered Accountants, Proinsias very quickly and effectively took on the role of Treasurer of Special Olympics Ireland. Under his stewardship, we have enjoyed six years of unqualified audits and the finances are in better health than when he joined.
In more recent years, Proinsias also served as a valued member of the Remuneration and Nominations subcommittee.