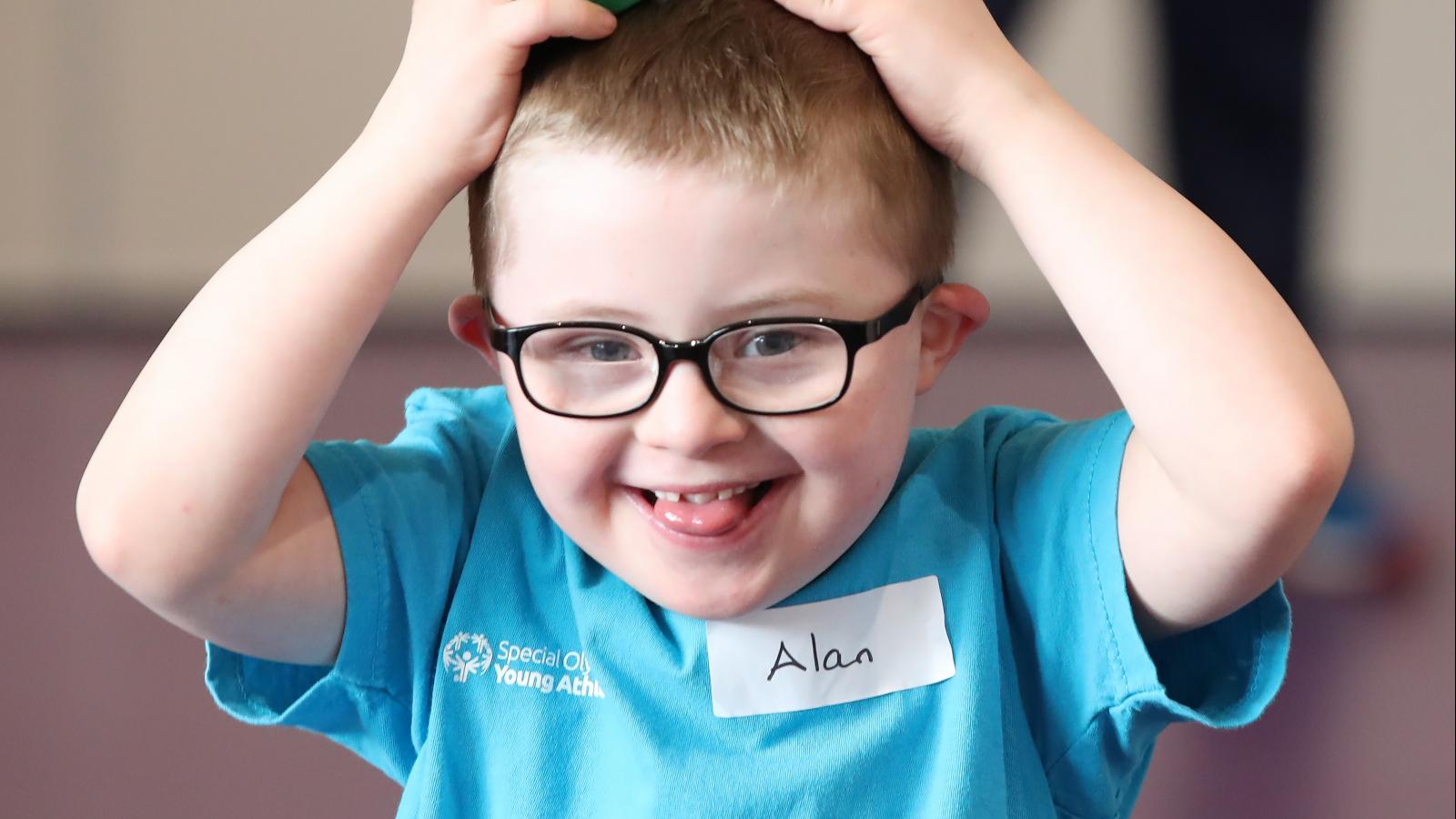 Young Athletes Programme
The Young Athletes programme is a play and sports activity programme for children from 4 to 12 years with an intellectual disability.  It introduces children to a wide variety of play activities in a familiar, supportive and fun environment where everyone has the opportunity to succeed.
Young Athletes provides a flexible framework and versatile programme which can be successfully offered in a variety of settings from individual family homes, to classrooms, to community club settings. The programme is designed as an introduction to the fundamental movement skills.  
Benefits of the Young Athletes Programme
The benefits of physical activity and play go beyond sports. This programme:
helps children interact with each other and develop communication, learning and self-help skills. 
introduces children to the Special Olympics programme and their family members to a network of support.  
prepares children for future membership into Special Olympics clubs.
One of the long-term benefits of the programme is the opportunity to involve children with intellectual disabilities before they reach the age of 8. This will foster future involvement and hopefully participation in lifelong sport and physical activity.  
For more information on the Special Olympics Young Athletes programme, you can contact the relevant regional office here.
We have also some online Young Athletes resources which you can try at home, please click here to view our resources."