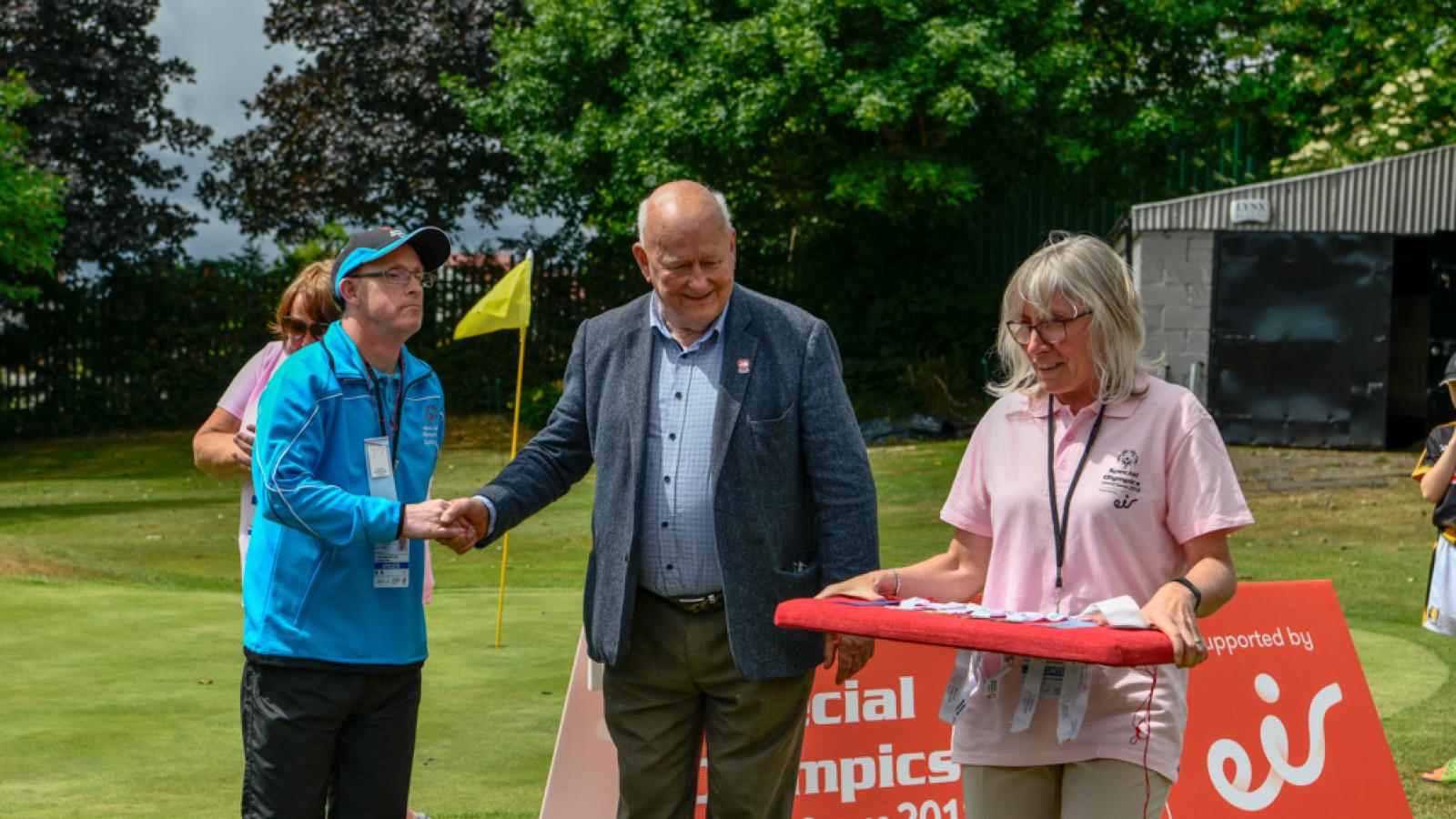 Volunteer Roles
There are many ways to volunteer with us.  We have regular volunteering opportunities within our clubs where even just  1 hour a week can contribute so much. We also have a selection of sporting and fundraising events which run over one and two days.
Whatever option you choose we promise you'll get much more out of it than you put in!
Due to the Coronavirus (COVID-19) our clubs are currently assessing their return to activity. 
If you are interested in getting involved with a local club then please email the relevant regional office for further information.
Leinster: Contact Vikki Geldard at SO.Leinster@specialolympics.ie
Regional coverage for clubs in counties Carlow, Kildare (excluding North Kildare), Kilkenny, Laois, Louth, Offaly, Meath, Wexford, Wicklow (left of the mountain range) and Clonmellon, Devlin, Bracklyn, Kilucan and Kinnegad in Westmeath
Eastern: Contact Lauren Murphy Kelly at eastern.region@specialolympics.ie
Regional coverage for clubs in counties Dublin, North Kildare (towns of Maynooth, Ceilbridge, Leixlip) and Wicklow(East of the mountains as far down as Arklow)
Munster: Contact Liana Leonard at so.munster@speciaolympics.ie
Regional coverage for clubs in counties Waterford, Cork, Kerry, Limerick, Clare, and Tipperary
Connaught: Contact Breffni Gorman at Connaught.Support@specialolympics.ie
Regional coverage for clubs in counties Galway, Leitrim, Longford, Mayo, Roscommon, Sligo and Mullingar, Kinnegad and Athlone in Westmeath
Ulster: Contact Jennifer Bell at jennifer.bell@specialolympics.ie
Regional coverage for clubs in counties Antrim, Armagh, Derry/ Londonderry, Down, Tyrone, Fermanagh, Donegal, Cavan and Monaghan