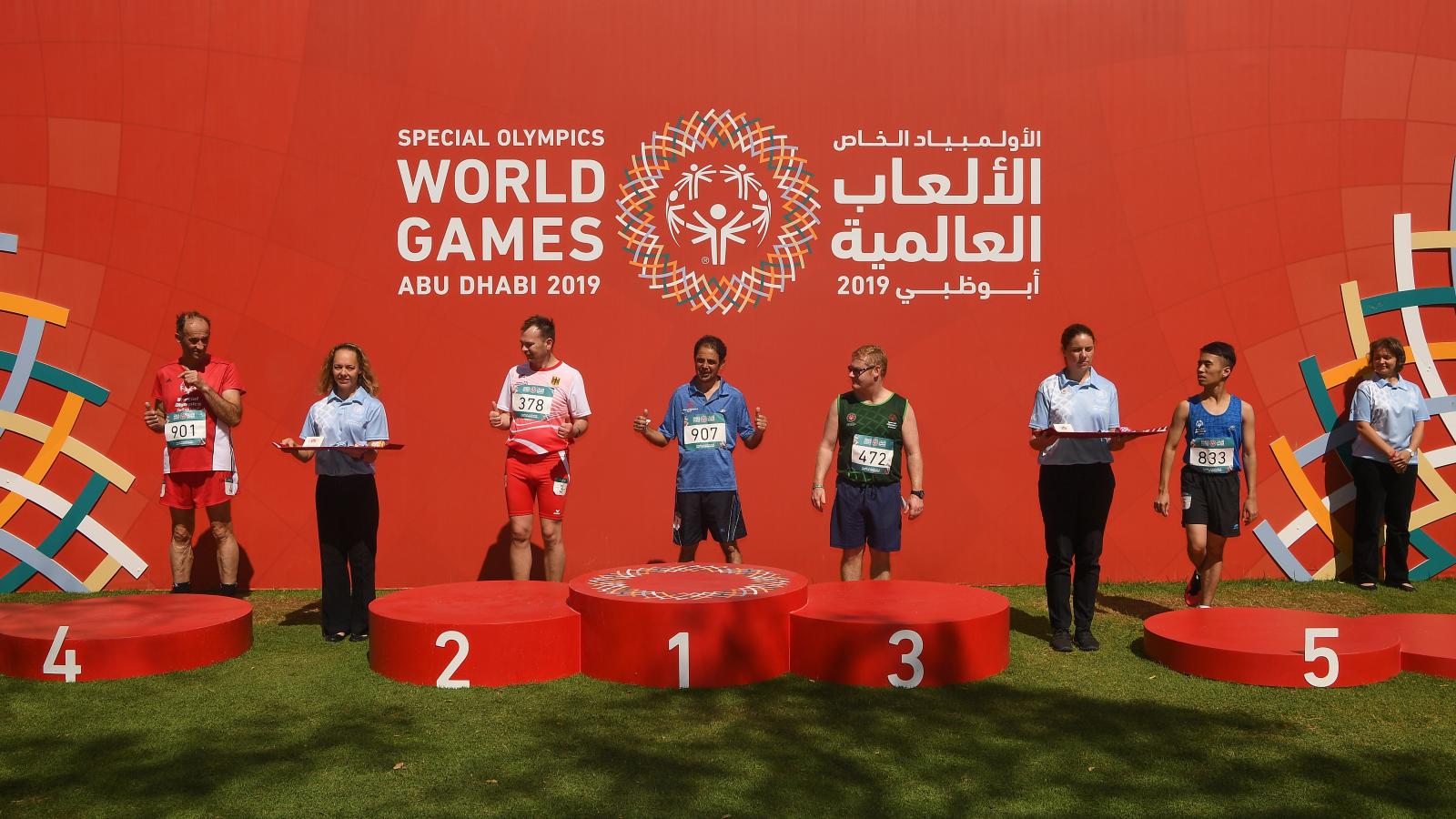 Games and Competition
Special Olympics Ireland operates a 4-year advancement cycle of competition. 
The advancement is the process by which an athlete progresses from one level of competition to the next.
Due to the size of the Special Olympics Ireland programme, advancement is managed over a 4-year cycle across winter and summer sports. Depending on the numbers involved in the Sport the advancement cycle may start in either year 1 or year 2 of the cycle.
Why operate an Advancement Cycle?
It offers transparency, consistency and fairness
 
It gives every eligible athlete the same opportunity to compete at every level of competition
Who is eligible to advance?
Athletes are eligible to advance to the next level of competition provided they:
 
have participated in an eight week (minimum) organised training programme and have prepared for competition in the specific sport and event consistent with the Official Special Olympics Sports Rules
 
have participated and were placed in the previous highest level competition in their chosen sport e.g. Advancement event, he/she cannot compete at a Regional advancement event if the athlete has not competed in the previous Area Event.
 
have not been disqualified or failed to complete their events. Disqualification = Not eligible for advancement
 
(if a sport/event is not offered in the next level of the advancement cycle, it is not possible for an athlete to advance further
What year in cycle is Special Olympics currently operating in?
2020 is year 2 of the advancement cycle.
On the Summer Cycle, this means that athletes who have progressed through the Area Advancement level will this year compete at Regional Level. 
 
On the Winter Cycle,  this year athletes were due to compete at the Special Olympics Ireland Winter Games but due to the COVID-19 pandemic these Games were postponed. You can find out more about the Ireland Winter Games here.