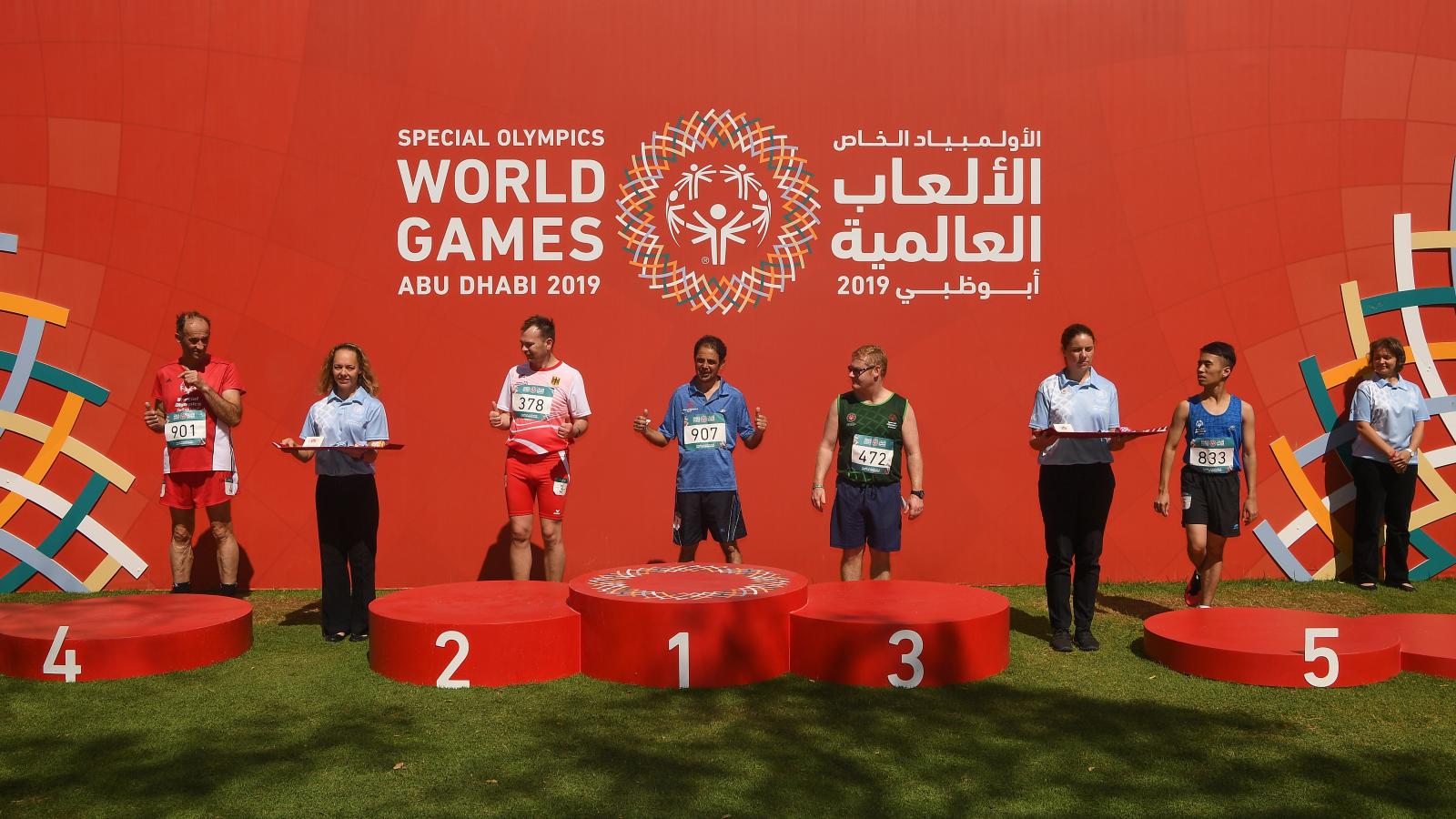 Games and Competition
Special Olympics Ireland operates a 4-year advancement cycle of competition. 
The advancement is the process by which an athlete progresses from one level of competition to the next.
Due to the size of the Special Olympics Ireland programme, advancement is managed over a 4-year cycle across winter and summer sports. Depending on the numbers involved in the Sport the advancement cycle may start in either year 1 or year 2 of the cycle.
Why operate an Advancement Cycle?
It offers transparency, consistency and fairness
 
It gives every eligible athlete the same opportunity to compete at every level of competition
Who is eligible to advance?
Athletes are eligible to advance to the next level of competition provided they:
 
have participated in an eight week (minimum) organised training programme and have prepared for competition in the specific sport and event consistent with the Official Special Olympics Sports Rules
 
have participated and were placed in the previous highest level competition in their chosen sport e.g. Advancement event, he/she cannot compete at a Regional advancement event if the athlete has not competed in the previous Area Event.
 
have not been disqualified or failed to complete their events. Disqualification = Not eligible for advancement
 
(if a sport/event is not offered in the next level of the advancement cycle, it is not possible for an athlete to advance further
What year in cycle is Special Olympics currently operating in?
The advancement competition cycle for our athletes towards the 2022 World Winter Games, Kazan, and the 2023 World Summer Games, Berlin, have been severely disrupted due to the ongoing global COVID-19 pandemic.
The World Winter Games have been postponed until January 2023 and will take place in Kazan (Russia). Team Ireland has already been selected and the team will continue to prepare up to January 2023 with the support of their management team.
The qualifying (advancement) events for the 2023 World Summer Games in Berlin will need to take place during 2022 and detailed plans are currently being prepared and will be shared with our stakeholders once finalised. The safety of our athletes, volunteers, family members and staff will remain a top priority.