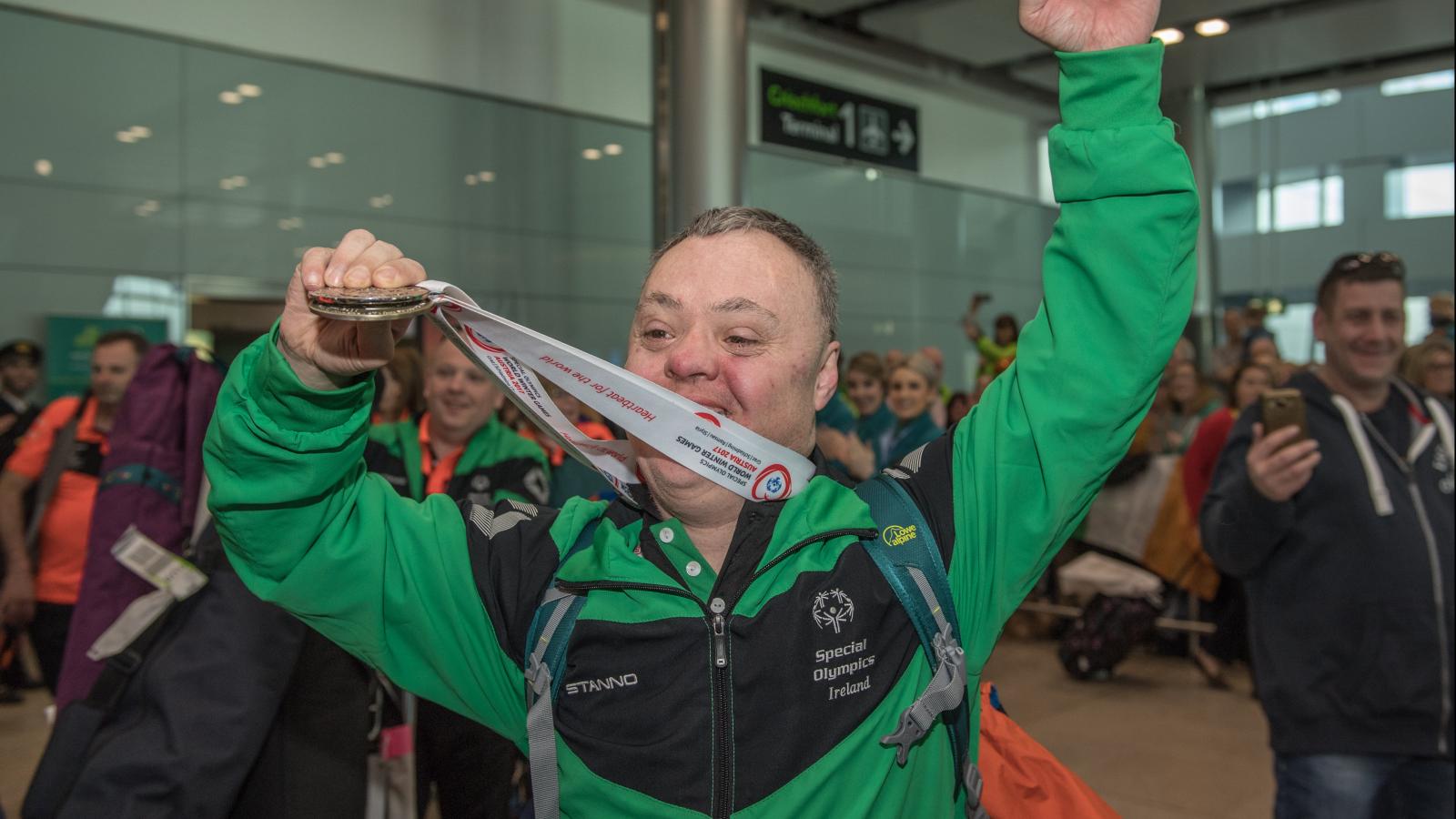 2017 World Winter Games
26  Special Olympics Ireland athletes competed at these Games in Austria in March of 2017, across two sports ; Floorball and Alpine Skiing.
Supported by a coaching and management team of 12 and  90  volunteers, this is to date the largest delegation representation from Special Olympics Ireland at a World Winter Games. In total 3,000 athletes from 110 countries travelled to take part in these Games.
As floorball was and still is a relatively new sport for Ireland, the team showed real promise, earning participation ribbons  on this occasion, but the support from friends, family, volunteers and their host town ensured a rousing atmosphere whenever they took to the court.
In Skiing, the teams youngest member Caolan McConville (13) from Co. Antrim secured Silver and Bronze in his events, while Cyril Walker followed up on his Giant Slalom Bronze with Silver in the Slalom. Further delight ensued for the Armagh man as Arnold Schwarzenegger stepped up on stage to present his medal and ask for a selfie, which promptly went viral on social media.
This Games led to the explosion in popularity of Floorball as a sport amongst athletes once they returned home, who will be looking towards qualifying for the 2020 Ireland Winter Games as the next stepping stone.