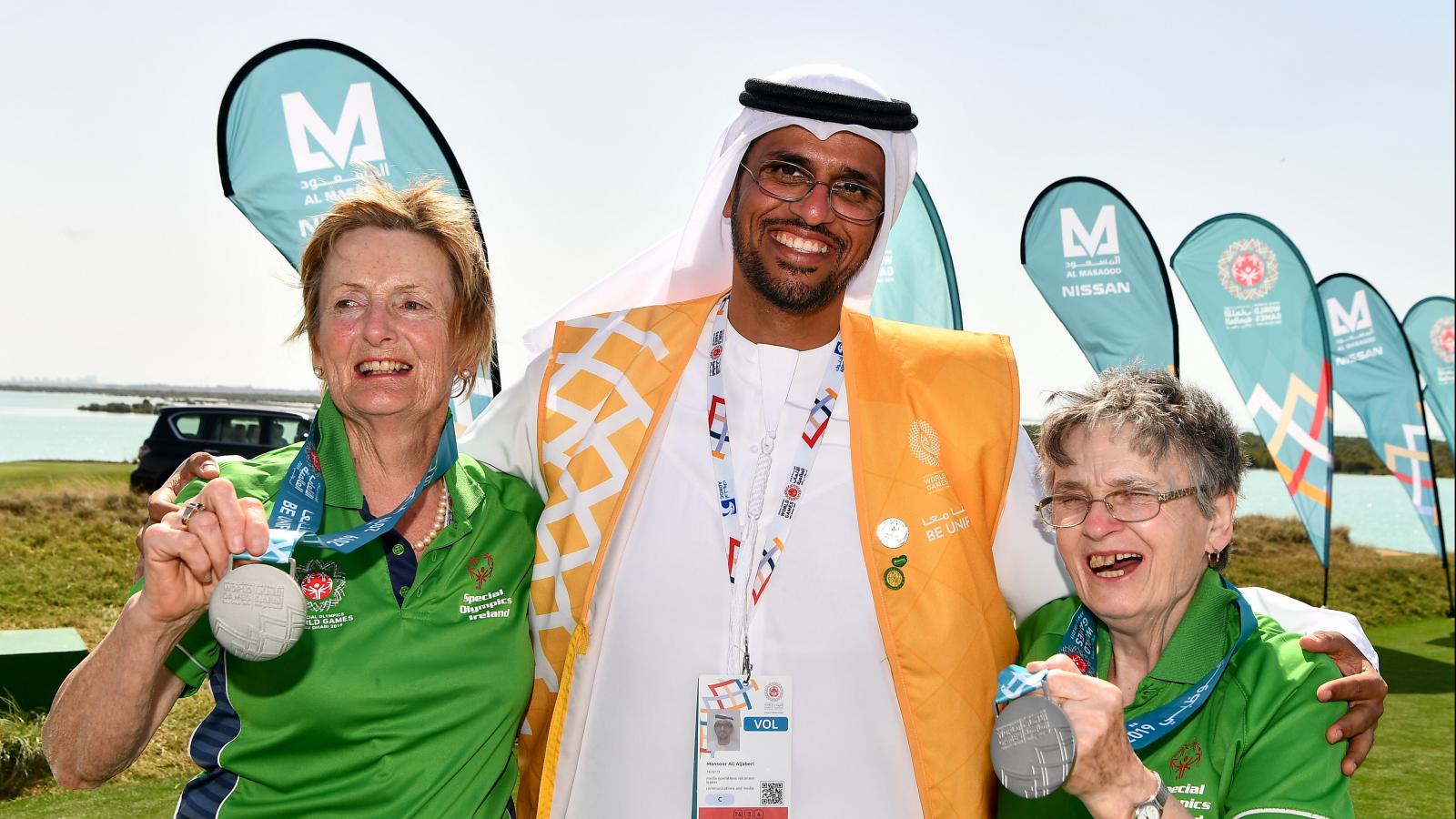 2019 World Summer Games
Taking place in venues across Abu Dhabi and Dubai, Team Ireland were represented by 91 Special Olympics Ireland athletes, competing across 12 sports supported by a coaching and management team of 39.
7,000 Special Olympics athletes from 170 countries took part in these Games,  supported by 500,000 spectators,  20,000 volunteers and 2,000 members of the worlds media making these Games the largest sporting and humanitarian event in that year. It was also the first time a World Games had taken place in the MENA region.
Special Olympics Ireland athletes competed in the 12 sports: athletics, badminton, basketball, bocce, bowling, equestrian, football, golf, gymnastics, kayaking, swimming and table tennis.
In addition, 70 Special Olympics Ireland volunteers and members of the Irish media including, RTE, TodayFM, Newstalk, the Irish Independent, the Irish Times and official team photographer from Sportsfile, all travelled to support the Games and the Team Ireland athletes.
Team Ireland returned home to a heroes' welcome at Dublin Airport on Friday 22nd March. They were carrying some serious excess baggage, as they made their way into the arrivals hall, with a sensational haul of 86 medals ; 30 gold, 29 silver and 27 bronze.