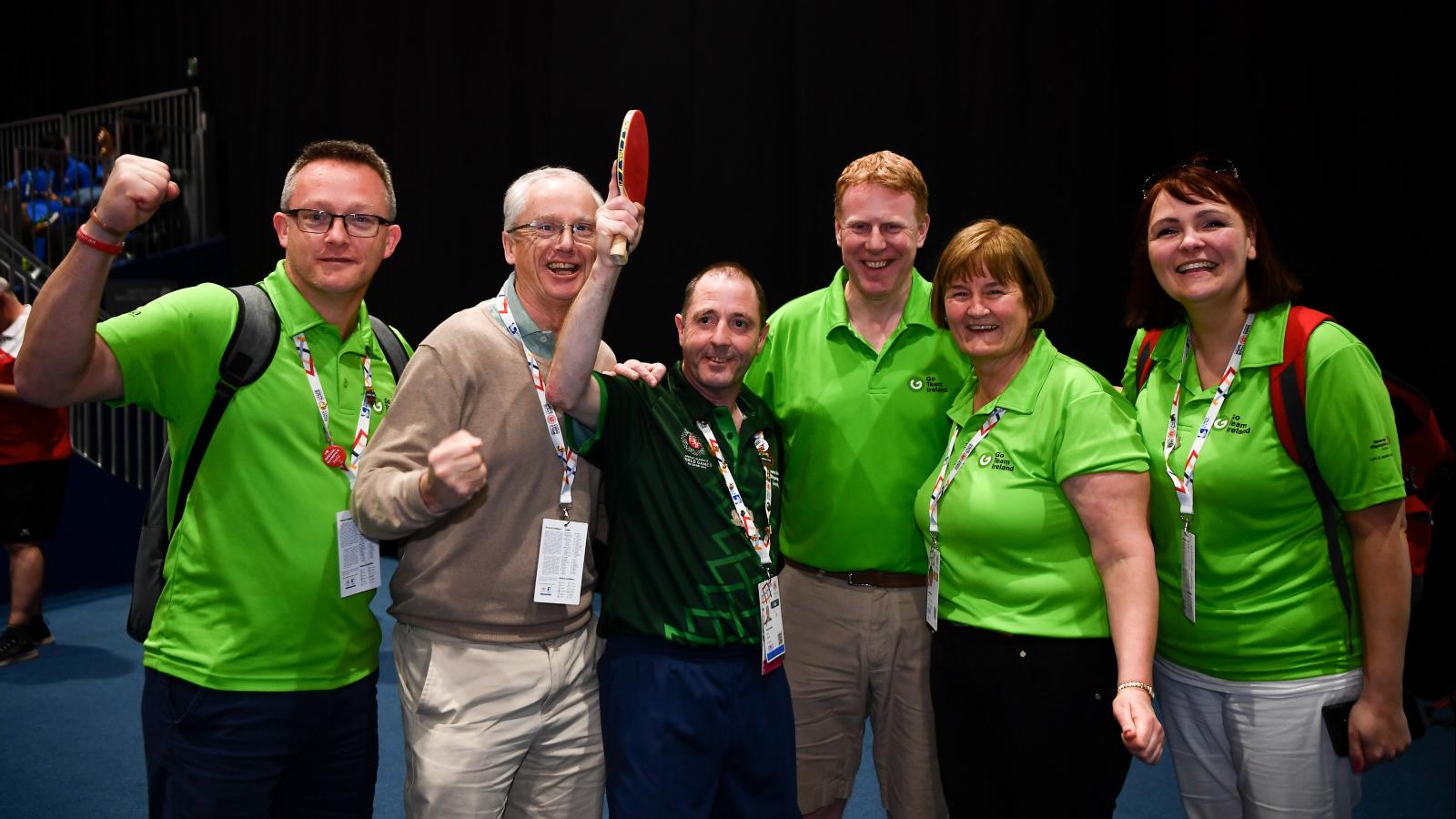 Volunteer at Events
Several volunteer roles need to be filled per event.  Find the right one for you.
Volunteer at Sports Events        
Special Olympics host up to 200 Sports Events across the island of Ireland per year.  The number and types of events vary depending on the year and the stage of the advancement cycle. Events can take place at weekends or weekdays.  We'd particularly like to hear from you if you have time to volunteer at midweek events
Several volunteer roles need to be filled per event.  Those roles vary from being part of a management team to officiating and making sure competition management guidelines are adhered to but all volunteer roles at events are in place to ensure all events are safe, exciting and celebratory for all the athletes participating at them. Not all roles are sport specific roles.
You can find out our planned events for 2022 here.
Volunteer at Fundraising Events
We hold a variety of fundraising events throughout the year.  Volunteers get involved in these events in a number of ways e.g., helping to organise before the event or on the day, administration, shaking a bucket, marshalling or participating in the event.  Such events are always great fun.  You can check out our fundraising events here to see what's coming up in your area.