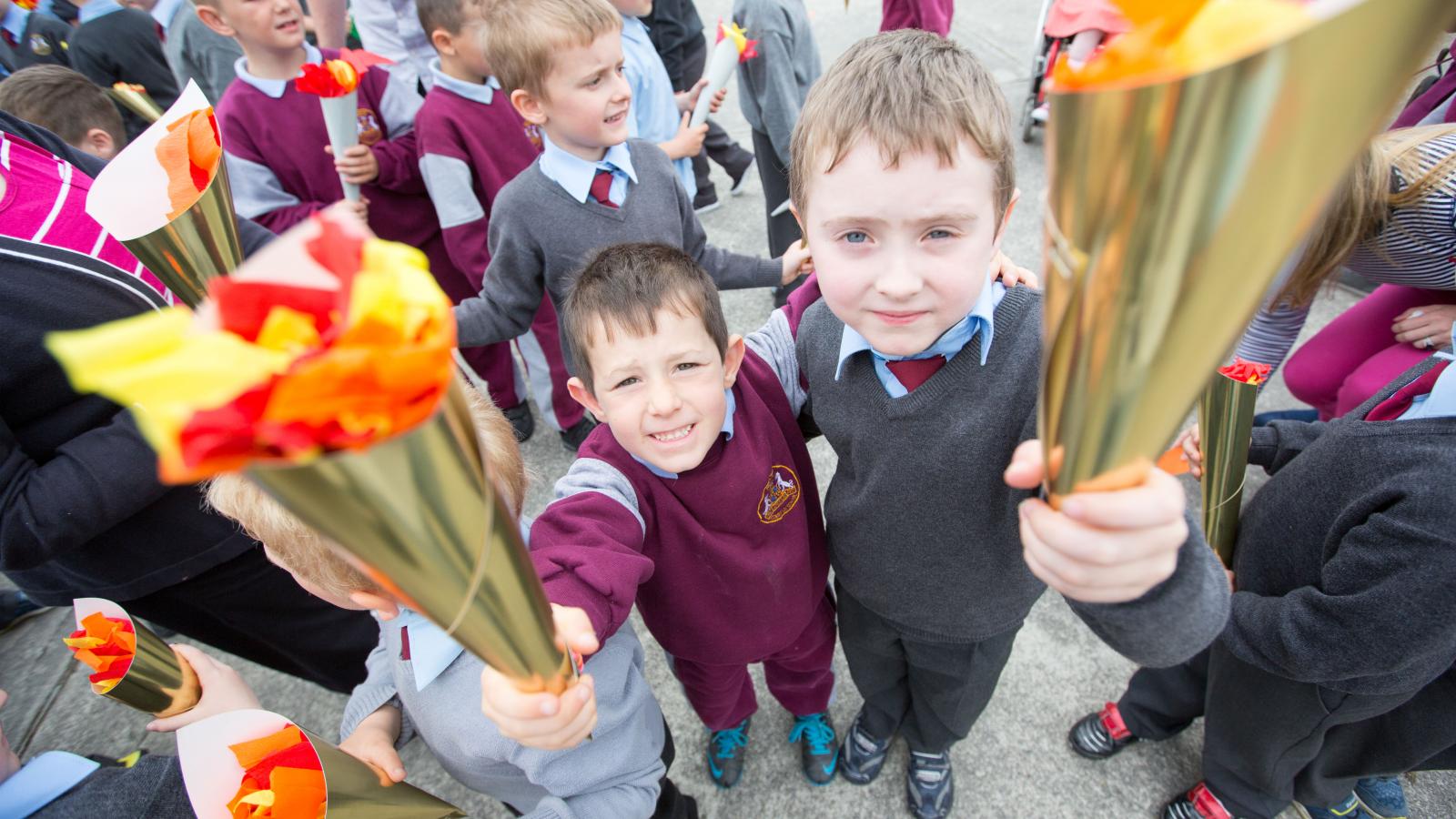 Hold a fundraiser in your school
Your school or crèche can play your part in supporting and making a real difference to the lives of nearly 8,000 Special Olympics Ireland Athletes by holding a fundraiser this year. 
We have some ideas for you below on how to get everyone involved but of course you can create your own fun way to fundraise too. As well as this being a fundraising event it's a great way to educate your school or crèche on Special Olympics Ireland and what we do. 
How can you help?
Hold a Sports Day or Penalty Shoot Out
Hold a Superhero Day
Get into the festive spirit and hold a Christmas Jumper Day with your class
Take part in Friendship February
Welcome a Special Olympics Ireland representative to speak to your class through a virtual presentation 
We would love to visit your crèche/school during your event to help raise awareness on Special Olympics Ireland and introduce you to some of our inspiring athletes. Unfortunately due to Covid-19 this is not possible at the moment but looking forward to meeting you all when it's safe to do so.
Why not share photos and videos of your events with us on our Facebook, Instagram, Twitter or by email – we'd love to see them and help inspire other crèches and schools to get involved too.
If you'd like to support us or get some more information, please email our Fundraising Team via schools@specialolympics.ie