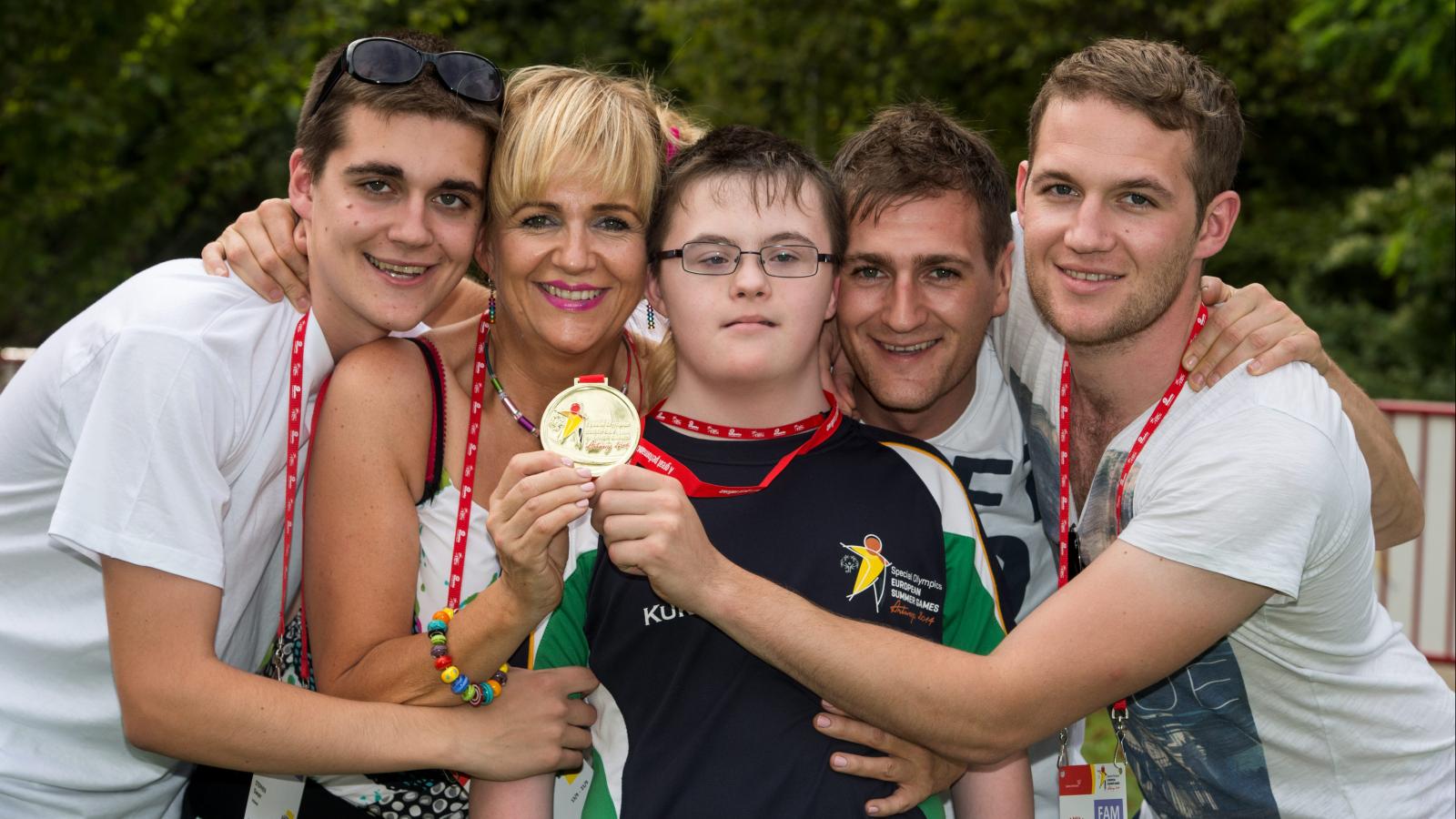 The Special Olympics Ireland Volunteer Awards
The Special Olympics Ireland Volunteer Awards are the chance for volunteers to recognise their peers for the hard work and dedication that they give to Special Olympics in their capacity as a volunteer.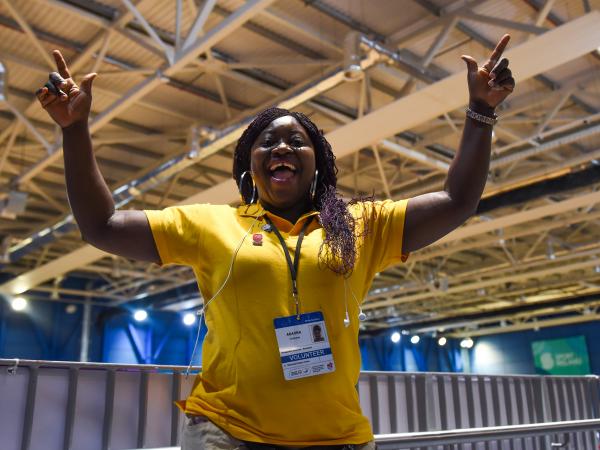 Volunteer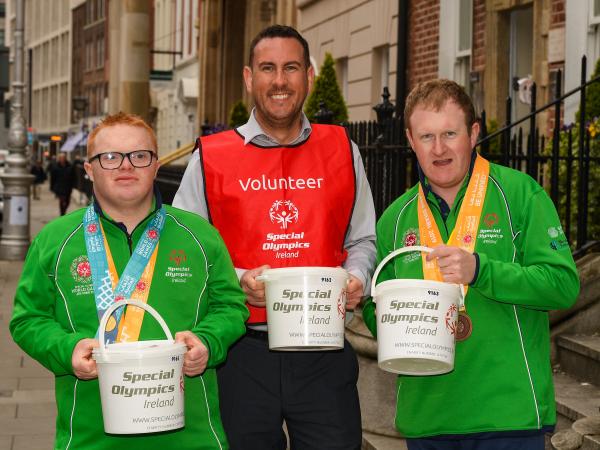 Recognition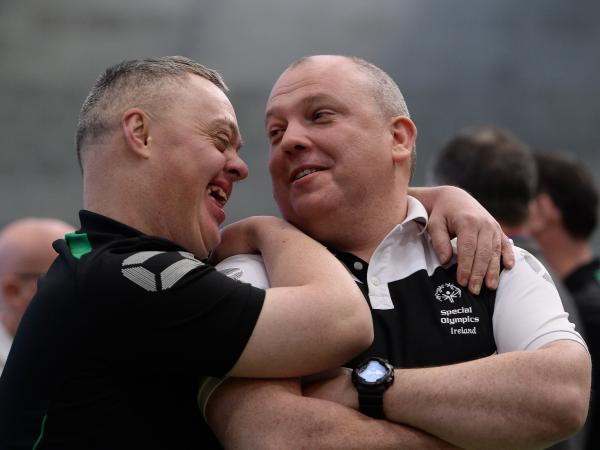 Awards
Nominations are now closed
The awards are the chance for people across the island of Ireland to recognise the outstanding work done in their local community by Special Olympics volunteers.
We are inviting nominations for volunteers under the following categories:
 
Youth Volunteer
Youth volunteers are our future.  Their time with Special Olympics may be their first volunteer experience and we all want to make sure it's a rewarding one, inspiring young people to donate their time to others throughout their lives or at various stages through their lives. This award recognises the contribution youth volunteers make.  It also recognises the efforts of other volunteers who nurture the volunteer experience of youth volunteers in particular.
You can nominate someone in this category who has impressed you as:
A youth volunteer (aged 15 to 25)
Or
A volunteer who nurtures and champions youth volunteers
Club Volunteer
This award is set to commend a club volunteer at any level, be it from CMT, coach, Health Promotion Facilitator or general volunteer. The nominees will have devoted time and energy to the development and functionality of their local club and athletes and will have gone above and beyond the role requirements. The award recognises the contribution made by the volunteer to get their club back to sport post lockdowns and/or supporting their club during the pandemic
Volunteer Leader
As a large volunteer-led organisation, leadership is both needed and expected of volunteers to move the organisation forward. Leadership can be demonstrated in lots of different ways and in various contexts from making big decisions, having a positive influence on other volunteers, problem-solving to just making things happen. We often think that a volunteer must be in a formal leadership role to lead but leadership isn't just confined to such positions. This Volunteer Leader award recognises the actions of those volunteers who bring other volunteers with them. That can be in any context, e.g., club, event, committee, fundraising. It aims to recognise leadership behaviours whether in a formal leadership role or whether leadership is demonstrated informally.
The Spirit of Special Olympics Ireland
Volunteers are at the heart of the Special Olympics family. The nominees in this category are the essence of what drives Special Olympics forward as they contribute on a number of levels to the organisation and its athletes. This award seeks to recognise those volunteers that inspire others thereby creating an environment where sports and volunteering can thrive. 
 
Nominations are now closed.