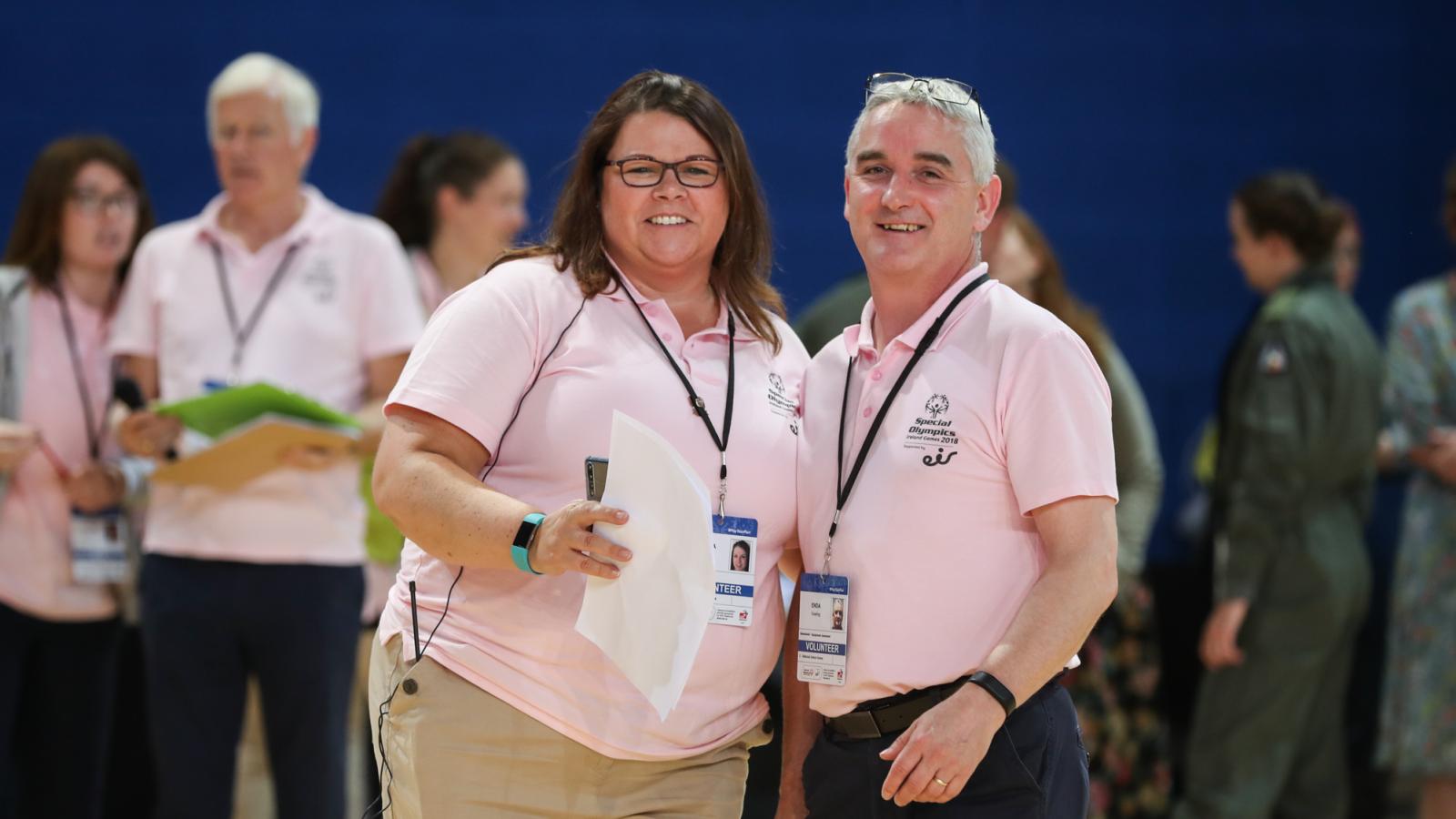 About Volunteering
Supporting athletes in your local community is fun and rewarding.
Volunteers play a vital role in Special Olympics Ireland and even just 1 hour a week will give a meaningful contribution.
Special Olympics Ireland is a volunteer-led sports organisation for children and adults with an intellectual disability. We welcome your involvement and contribution as a volunteer to help change the lives of Special Olympics athletes in their local communities across the island of Ireland.  As a volunteer, you enable athletes to achieve, develop , learn new skills, make friends and realise their full potential. 
Volunteering is fun and rewarding! You will receive personal satisfaction in the knowledge that you are contributing to your community, enhance and use your skills for the benefit of others and enjoy the camaraderie of being part of the Special Olympics family. 
Who can volunteer
Individuals, families, work colleagues – anyone, over the age of 15, can apply to volunteer. There is a place for volunteers of varying ages, abilities and interests.
For some specialised roles we look for experience and qualifications but for most roles we ask you just to bring your energy, good humour and common sense.  
How to become a volunteer
Due to the ongoing COVID-19 pandemic, we have taken down our volunteering positions for the moment.
However, we would still love you to get in touch and register your interest. We can work with you through the volunteer application forms and vetting process so that you are ready to volunteer once our clubs are back up and running. 
Please contact the office nearest you here.
Volunteer requirements
Must be 15 years or older to apply 

All applicants 16 years or older will be facilitated to complete vetting (through NVB in the Republic of Ireland and through AccessNI in Northern Ireland) 

Safeguarding requirements must be satisfied by all applicants and existing volunteers

Volunteer registration must be completed before volunteering begins (registration includes online induction)