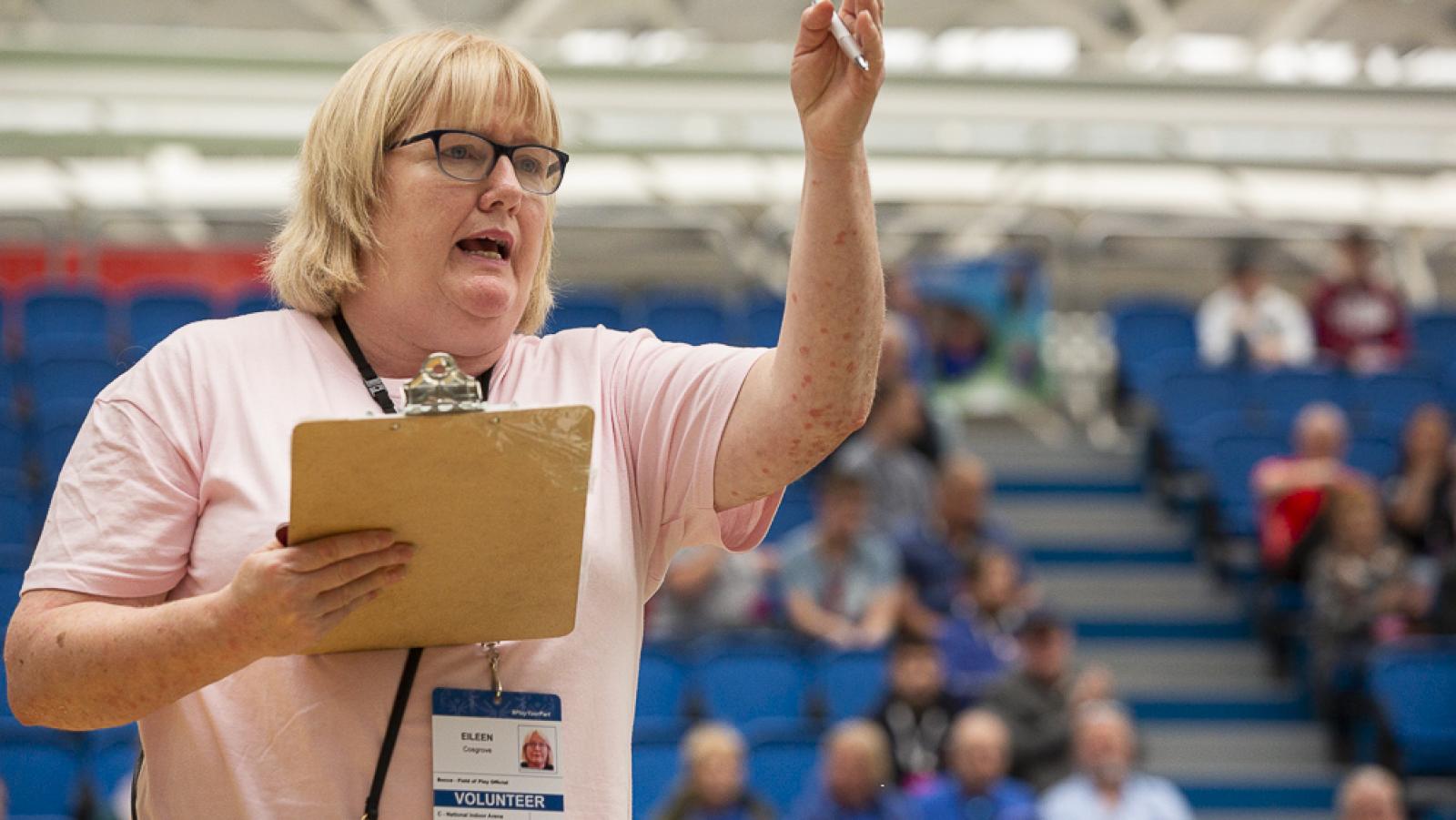 Volunteer Training
All volunteers joining the organisation will be supported to carry out their roles through training and development opportunities.   Some of the training is required, depending on your role, and this will be indicated when you join or take on the position.
Training for New Applicants
On registering, all applicant volunteers must complete an online Induction and from, 28th February 2020, all new applicants 18 and over must also have completed Safeguarding 1 Basic Awareness training or equivalent.  Information on accessing same is provided through the registration process. 
Training for Volunteers Renewing Membership
If you have been asked by us to renew your volunteer membership – generally every 3 years-  you will need to complete or have completed Safeguarding 1 Basic Awareness training. There is also a short Special Olympics refresher online that we ask you to complete. Those in the process of membership renewal will be contacted directly with details on how to access this.
Safeguarding Training
All Club Safeguarding Officers must have completed Safeguarding 2 –Children's Officer training or equivalent in NI;  All coaches must have current Safeguarding 1 Basic Awareness training. By last quarter 2020 all club chairpersons must have completed Safeguarding 3 Designated Liaison Person training or equivalent in NI.  All existing volunteers will be supported to access Safeguarding 1 Basic Awareness training in the coming months.
Training for Club Volunteers and Coaches
Volunteers in our clubs have access to training programmes such as Club Management Team Training; Intellectual Disability Education Modules, and role specific training both online and with a tutor.  See our Safeguarding pages for more details. 
Volunteers intending on becoming a coach or developing their coaching skills have access to our Coaching pathway beginning with our Introduction to Coaching Practices and/or Coaching Children and moving onto sport specific Coach Education via the relevant National Governing Body. We also offer courses for those interested in becoming Bocce and/or Floorball officials. 
Available training courses are advertised here.
Training for Event Volunteers
We offer support and training to volunteers who take on roles in running our events as part of the Event Management Team.  This training is currently delivered face to face but we are also working on online modules to support our event volunteers including those who just come along on the day. For more details on Event Management Team training please contact your Regional Development Officer for volunteers.
Support Centre and Support Programmes
Volunteers who support the administration of the organisation across our support centres will receive database and role-specific training as required.  More details are available through the Regional Development Officer for Volunteers.
Volunteers can also attend Health Promotion Facilitator Training,  Athlete Leadership Mentor Training to become Health Promotion Facilitators or mentors to Athletes who are taking part in Athlete Leadership.
Volunteer Tutors 
Our courses could not run without the support of the fantastic volunteer tutors who deliver training all across the programme.  We are always interested in hearing from other volunteers with experience wo are interested in joining the tutor team either to deliver training or assist with developing our online content.  
Future Training Development
We are working on developing a Volunteer Training Pathway and are also expanding our range of online modules to support the needs of all of our volunteers so that you can access training at a time and place that suits you. Please check back here in the future for more details!