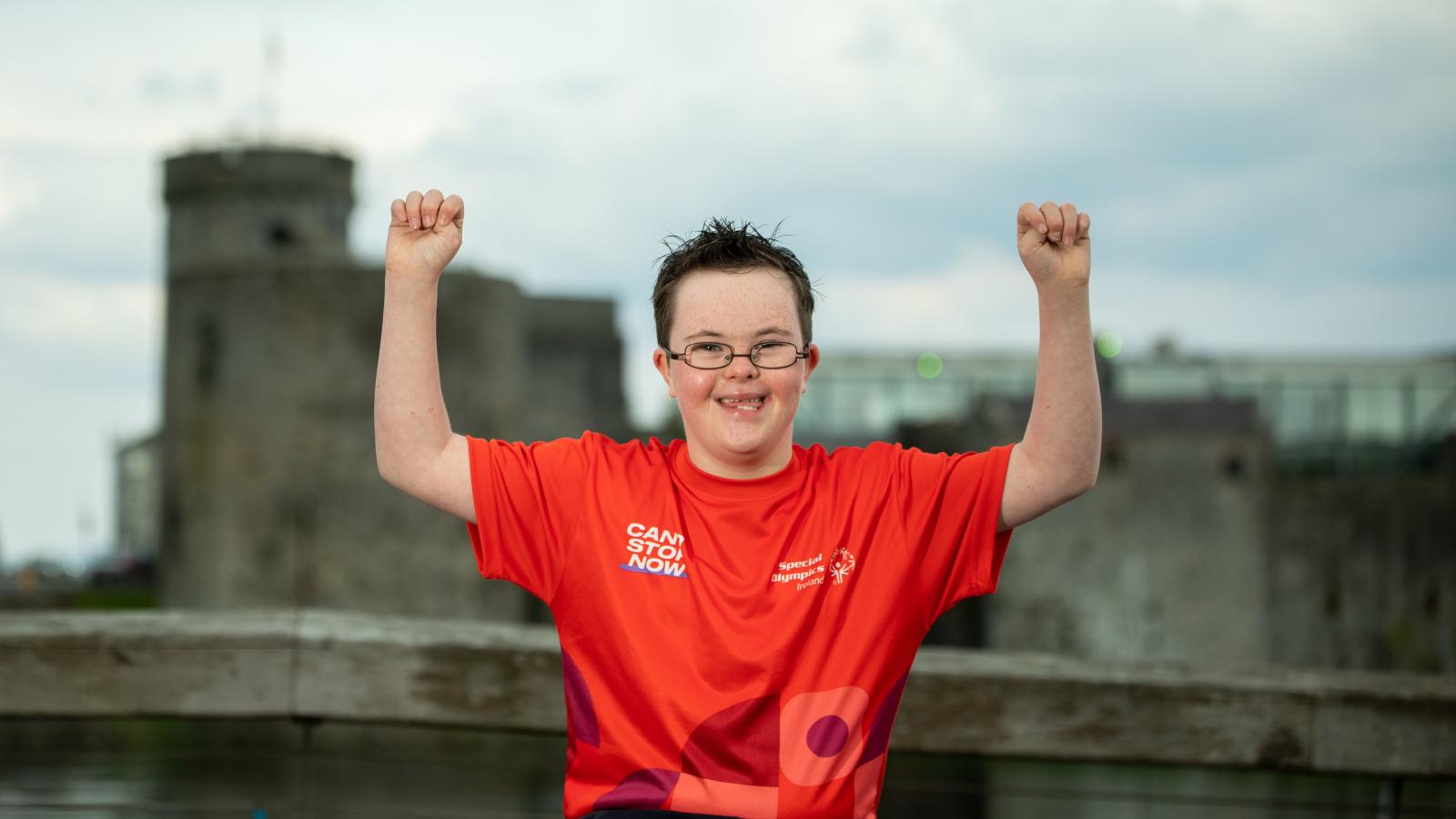 It's Collection Day, we're painting the town red and you're invited!
Today marks Special Olympics Ireland's first Collection Day, post-pandemic. Motivational speaker and Special Olympics athlete, Padraig O'Callaghan, who was also recently announced as Limerick Person of the Year, is backing this year's campaign and hopes to help motivate the public to support this cause very close to his heart.
"Special Olympics helps athletes, like me, to be physically, mentally and emotionally fit. I enjoy football, horse-riding and swimming and I get to learn new skills, increase my confidence which helps with school and everyday life. Most importantly I get to experience the joy of sport and make life-long friendships!" Says Pádraig, aged 12 from Knockainey, Limerick.
 Collection Day is Special Olympics Ireland's largest and most important fundraising day and from early this morning, 2,000 volunteers will hit the streets in a bid to help raise €350,000 in vital funding. Nearly 8,000 athletes benefit from the sports training, competition, health and leadership programmes provided by Special Olympics Ireland in clubs throughout the country every day.
Matt English, CEO of Special Olympics Ireland says: "We would like to thank our volunteers out shaking buckets today, everyone taking part in our virtual 5k for Collection Day, static cycles in shopping centres, corporate coffee mornings, everyone has been so supportive. I would appeal to the public to give what they can into our donation buckets, which have been upgraded to allow for tap donations too. If you don't come across a bucket collection we have so many quick and easy ways to donate including Revolut or online at specialolympics.ie. No donation is too small."
Make sure you tune into the Ian Dempsey Breakfast Show on TodayFM from 7am as ambassadors Una Coates and Ayoub Deboub take over Ian's show!
Thank you to everyone who has supported us to date. If you didn't get the chance to get involved in this year's campaign you can make a donation of your choice here.
From all at Special Olympics Ireland.