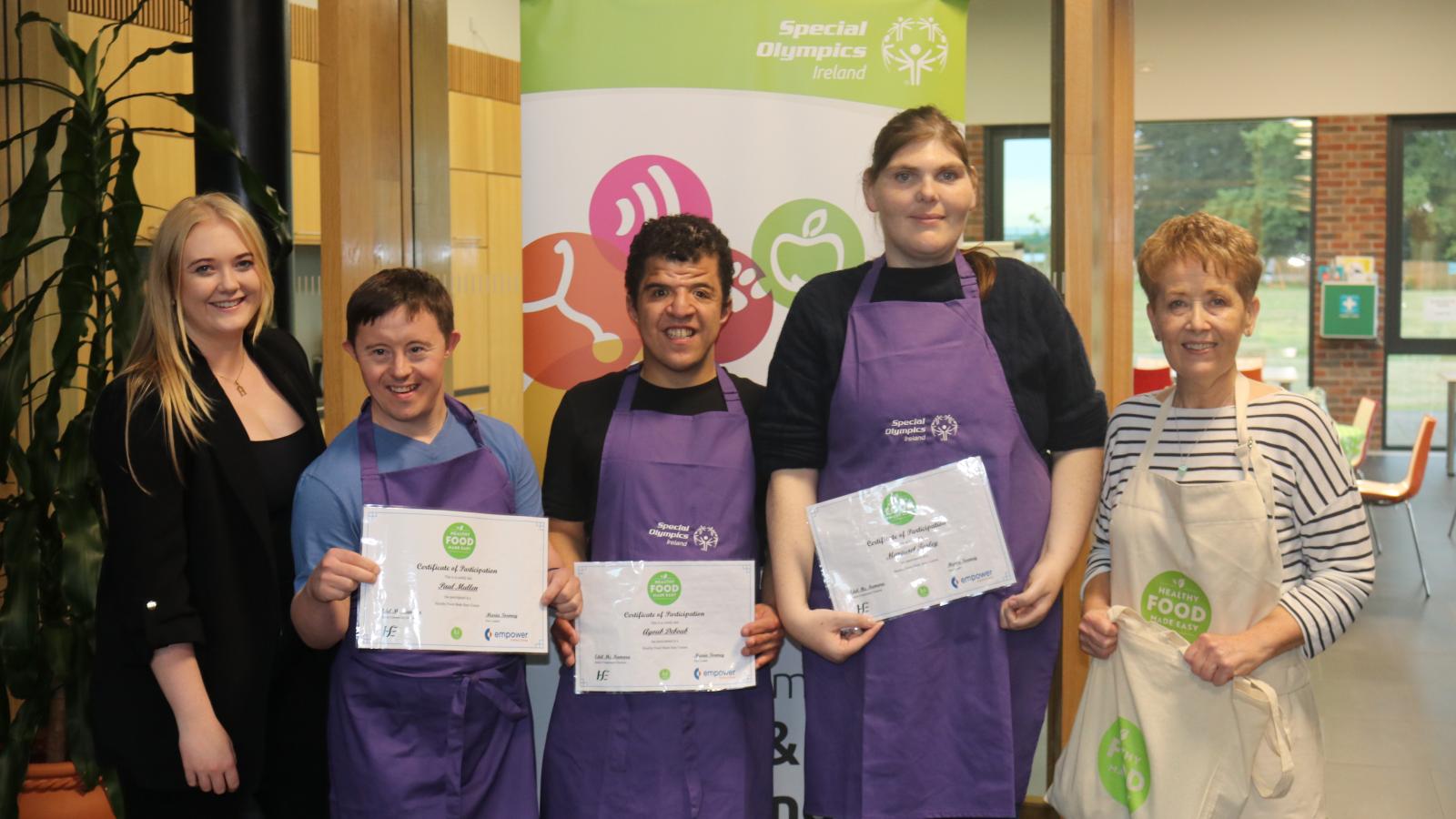 Success for first Healthy Food Made Easy Workshop
Special Olympics Ireland partnered with Empower and the HSE to deliver a pilot course of Healthy Food Made Easy to Special Olympics athletes
A group of seven athletes from the Eastern Region participated in a Healthy Food Made Easy (HFME) course delivered by the wonderful tutor Maria Tormey in Special Olympics HQ.
HFME is a 6-week course that aims to encourage healthy eating, improve knowledge of nutrition when preparing meals at home and teach people how to make healthy meals on a budget.
All of the athletes got hands-on experience with meal planning and preparation during the six weeks, with the highlight of tasting the food they made at the end of each session. HFME provided athletes with the opportunity to experience preparing a meal from start to finish for the very first time and the course compliments the Health Promotion Programme that we deliver in SOI which is solely education based.  
Feedback from the athletes who had undertaken the course included: 
"This course has changed my life"
Paul Mullen 

"This is the best course that I have done with Special Olympics Ireland. I have tried out loads of the recipes at home for my family and my housemates"
Margaret Turley 

"I have started cooking for myself at home"
Ayoub Deboub