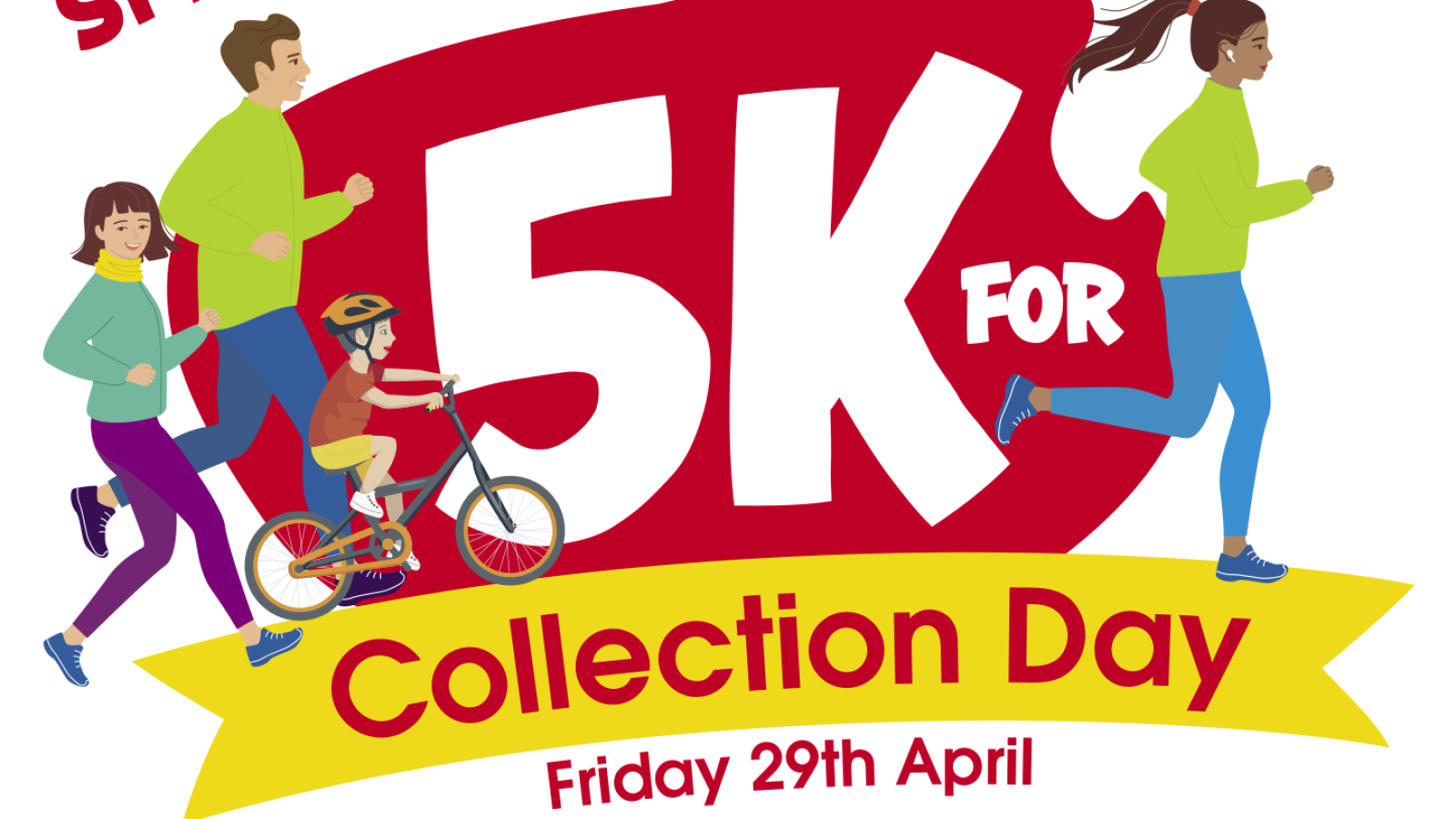 5K for Collection Day
This Collection Day we are raising funds for our Sport, Health, and Leadership programmes that support our athletes every day. This year one of the ways you can support us is by taking part in our 5km challenge. 
What is the 5K Challenge?
We want you to complete 5 kilometres on Friday 29th of April, you can walk, run, swim or cycle. We want to paint the town red this Collection Day and we will be supplying red Can't Stop Now T-Shirts for your challenge. While 5km is a challenge for some, a commitment for others, the important thing is you are raising funds for Special Olympics Ireland and our athletes who are doing their best to get fitter and healthier every day.
What happens after I sign up?
Once you sign up you will receive a welcome email from our team with more details and your digital event pack.
Our event pack includes:
Entry to our facebook group which will have motivational messages from our 5 Special Olympics Athlete Leaders
Our 5km Hints and tips on how to train in lead up to challenge
A four-week planner to help you reach your 5km goal
Tips on how to start your fundraising online
Is there a registration fee?
No, the challenge is free to sign up.
How do I get my T-shirt and Headband?
Once you raise or donate a total of €25 or more to Special Olympics Ireland, we will post you a branded Special Olympics Ireland t-shirt, just don't forget to register with us so we have your address and details!
If you raise €50 euro you will receive a novelty Special Olympics Can't Stop Now Headband
I have a couple more questions, who can I ask?
Feel free to message us at challenges@specialolympics.ie and we will get back to you with any questions you might have.