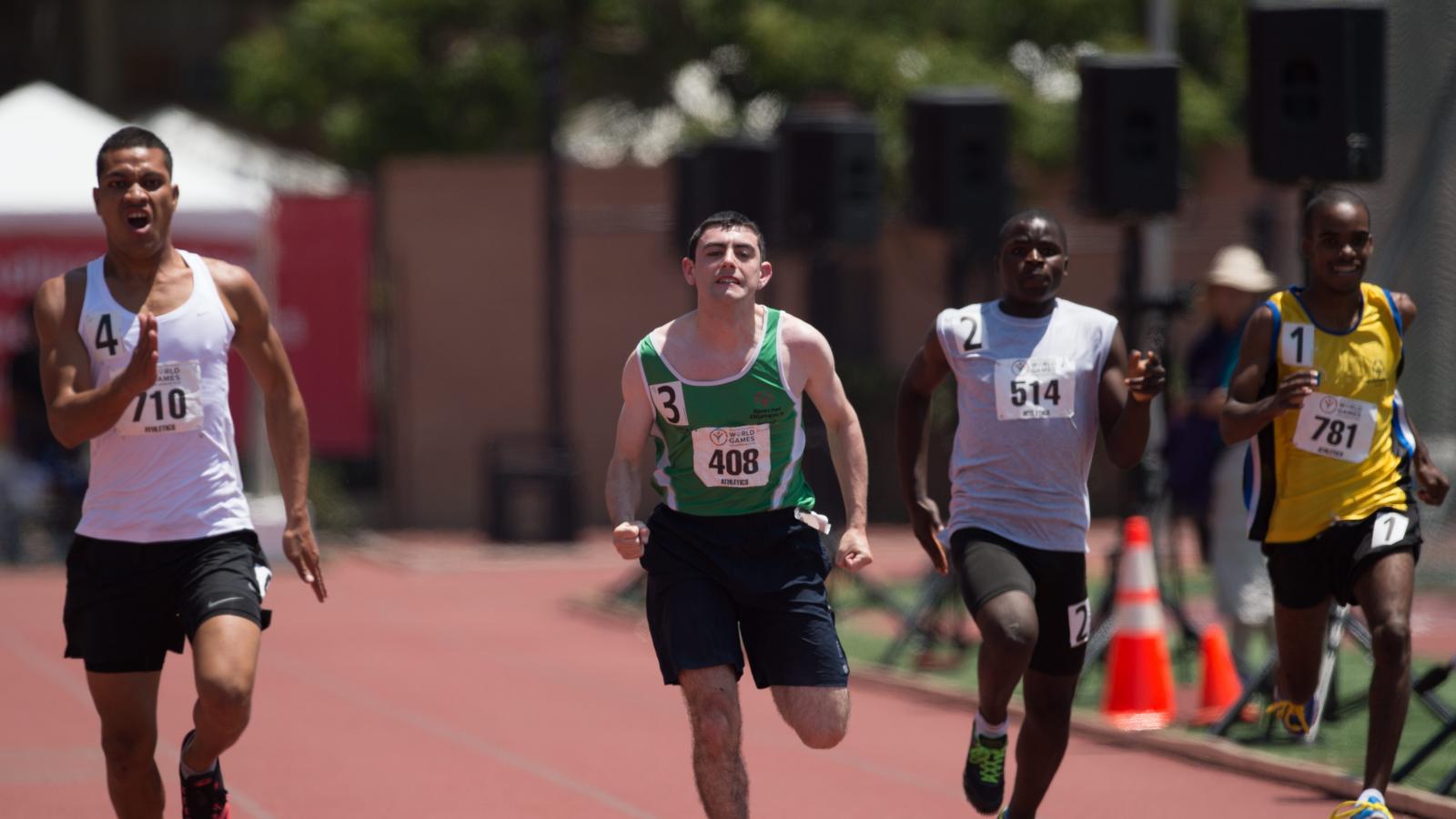 Mini Marathons
If you register for any Mini Marathon and would like to raise funds for Special Olympics Ireland please register your interest using the form below. Once you sign up, we will send you our Mini Marathon Pack, which includes sponsorship forms, running tips, running t-shirt/vest, sponsorship cards and everything you need to reach your goal.
VHI Women's Mini Marathon – May 31st 2020
The Vhi Women's Mini Marathon, an annual 10k charity road race, occurs each June bank holiday weekend in Dublin and is the largest Women's event of its kind in the world.
In 1983, the inaugural event had 9,000 women entering and the event reached a record attendance in 2014 with over 41,000 women taking part. The event has grown in popularity as women have taken more interest in their own health and fitness. A staggering 1 million women have entered the event over its 36 years.
You can walk, run or jog your way over the full 10k in order to help support over 8,000 athletes across Ireland with an Intellectual Disability.
Limerick Mini Marathon – September 29th 2020
Hailed as Munster's premier women's road race, it has grown to become one of the biggest sporting participation events in the region attracting average numbers of 8,000 runners.
Limerick Mini Marathon – September 29th 2020
Now in its 20th year, Cook Medical Limerick Women's Mini Marathon is firmly established as the premier women's running event in Limerick and the Midwest. Over 3000 women of all ages and abilities will participate in this event.
This event attracts participants from all over the mid-west region with some marathon and athletic enthusiasts travelling from further afield. The route starts & finishes on the grounds of the University of Limerick.