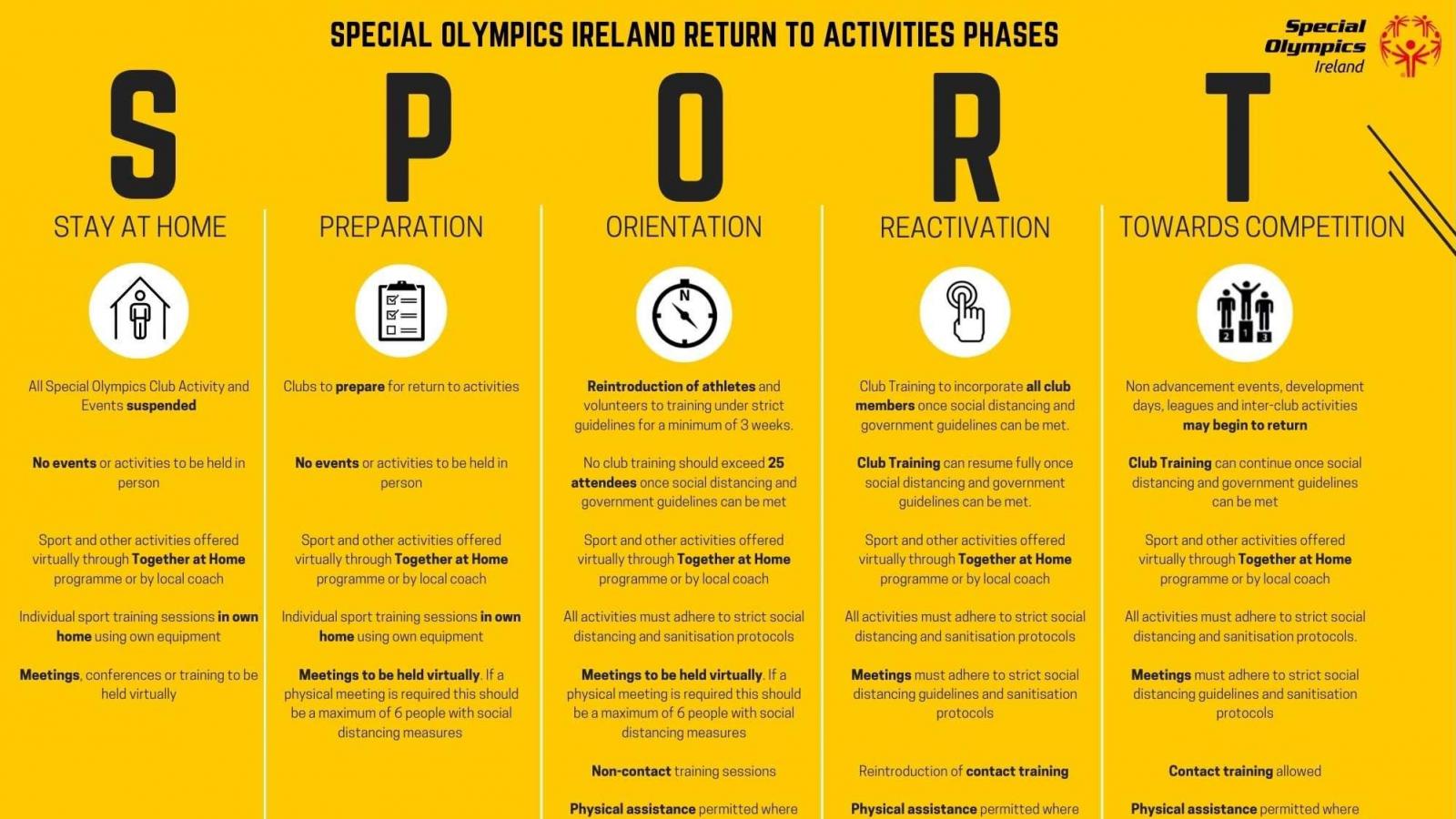 Return to Activities
COVID-19 has presented a huge challenge for everyone in society to seek alternative ways of participating in sport, physical activity, exercise and outdoor activities.
For many people with Intellectual Disabilities, this has been a very difficult time as they did not have access to their local club nor many of their day-to-day supports and services.
 
Special Olympics Ireland has developed the following guides and documents to assist clubs in their preparation for a 'Return to Activities'.