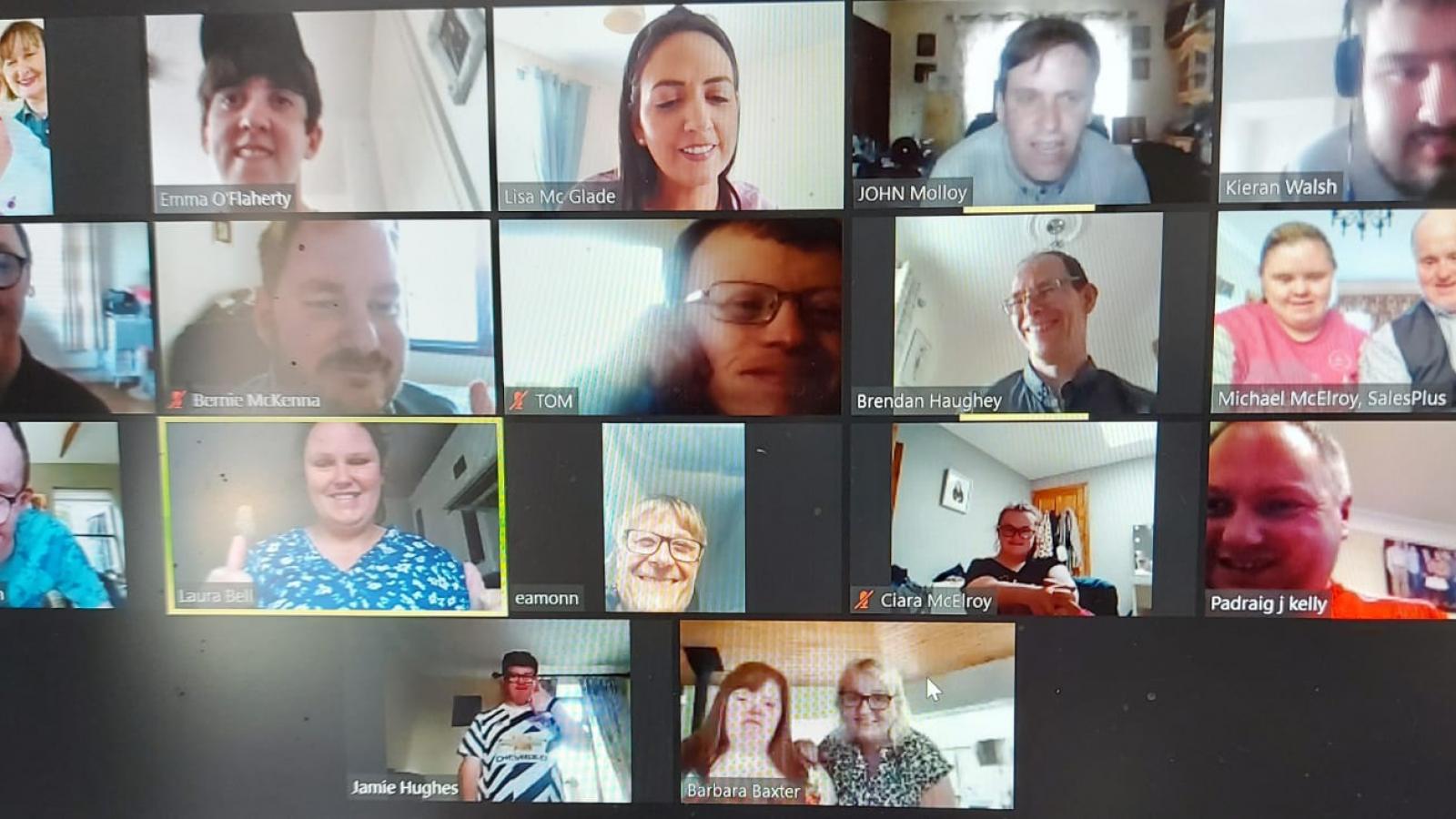 Monaghan Special Olympics Club win June Gala Gifts for Clubs Cash Prize
We are delighted to announce that Monaghan Special Olympics Club are June's winner of the Gala Gifts for Clubs competition and have won €500 in cash.
Monaghan Special Olympics Club is the proud winner of the fifth installment of Gala Retail's Gifts for Clubs Cash prize! The club has gone from strength to strength over the past year. The challenges of restrictions, lockdowns, and postponed events did nothing to dampen the club's spirits and they created a strategy to keep club members engaged and connected.
The club worked so hard to keep athletes and volunteers active and connected. The club devised a virtual timetable that included something for everyone, here's an example of their weekly sessions:
Monday: Jungle body- a full workout
Tuesday: Fitness/activity class with a volunteer
Friday: Weekly catch-up
Volunteers in the club have noted how crucial virtual tools were in helping them stay connected and meaningfully engage with their club members
When Covid lockdown hit, our athletes felt isolated, at home day and evening, missing out on all their Special Olympics training, socialising and craic.   Thanks to our volunteers and family members we introduced our athletes to zoom.  We started off with a Friday evening catch-up, chatting to athletes about their week, encouraging them to go out for daily walks and help out at home. 

This Friday zoom now has cooking classes, bingo, discos and quizzes.   A Tuesday evening zoom fitness class, hosted by Lisa, a volunteer was introduced to maintain the athletes' fitness.  We now also have a dance fitness class on Monday evenings with Elaine from Jungle Body. 

Our Facebook page features Athletes' daily activities which are submitted to Lisa, birthday wishes and any celebrations.  she has also put together videos for Christmas, Easter, bank holiday weekends, etc

Margaret- Club Chairperson
When asked what they planned to do with their cash prize the club answered they would like to invest in some more equipment  to help boost their keen footballers. We're looking forward to seeing the investment pay off!
During the lockdown The club took part in lots of challenges and activities, one of our favourites is their take on the Jerusalema challenge and their St Patrick's Day Parade which you can watch below!
A huge thank you to all the clubs who entered the Gala Gifts for Club competition. If you didn't win this time around your entry will go forward to next month's draw so there's no need to enter again. If you haven't entered yet, fill in this short form and tell us what your club is doing virtually to engage with your athletes or volunteers.