July 2021 Ezine- Summer news from Special Olympics
Read and subscribe for latest news
I hope this email finds you well and that the summer allows you some time to relax with your family and friends.
It's great to see clubs continue to open up and I want to remind you that wherever you are in the process don't forget you can check out our Return to Activities information. We have included easy read information for athletes, specific club guidance as well as all the latest on Government and Health advice across both Northern Ireland and the Republic of Ireland.
Planning is underway for the Special Olympics World Winter Games taking place in Russia in January. Team selections will take place this month.
It is superb to see the large participation numbers in both the Virtual Competitions and the Let's Run programme. Virtual Award ceremonies will take place in July and I am very much looking forward to celebrating with the medal winners. Congratulations to everyone who took part and a huge thank you to the volunteers who supported our athletes.
Last, but definitely not least, I am delighted to announce that the first ever Special Olympics Ireland Volunteer Recognition Awards are now open for nominations. More information on the categories and how to enter can be found below. We have so many amazing volunteers in our community so please send in your nominations!
More information on the above and so much more await you so please do read on.
Warm Regards,
Matt
Matt English,
CEO, Special Olympics Ireland
#CantStopNow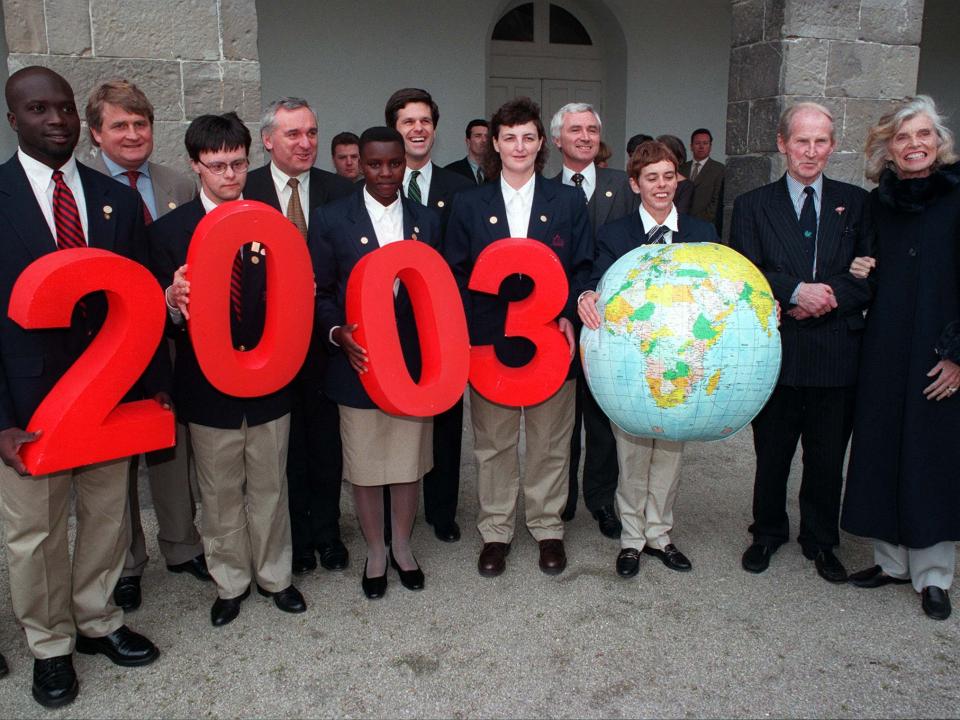 Photo caption: 31st March 1999. Special Olympics International announced that Ireland will be the site of the 2003 Special Olympics World Summer Games, the first World Summer Games to be held outside the United States, at a State Reception in the Royal Hospital Kilmainham. Pictured here are, Global Messengers, Kester Edwards, Trinidad and Tobago, Michael Bojarski, Poland, Florence Nabayinda, Uganda and Stacey Johnston, USA, Rita Lawlor, Ireland, with (at back) Denis O'Brien, Chairman 2003 World Games Organising Committee, An Taoiseach Bertie Ahern, Tim Shriver, CEO Special Olympics, Dr. Jim McDaid, Minister for Sport, Tourism and Recreation, Cyril Freeney, Chairman Special Olympics Ireland and Eunice Kennedy Shriver, Founder of Special Olympics.
Eunice Kennedy Shriver Celebration.
Our founder Eunice Kennedy Shriver was a pioneer for people with intellectual disabilities, and a genuine groundbreaker. As we celebrate her centennial, Special Olympics Patron, former athlete, and Global Messenger, Rita Lawlor, will represent Special Olympics Ireland on a global webinar yesterday celebrating the legacy of Eunice Kennedy Shriver. Rita met Mrs. Shriver on several occasions and will share her memories and experiences with us. Rita is pictured above at one of those meetings in 1999. You can also view the webinar recording here.  #ChooseToInclude #InclusionRevolution #EKS100

This month's winner of the €500 Gala Gifts for Clubs is Navan Arch Club.
The club not only focussed on staying physically fit and mentally strong, but they also had lots of cultural activities involving music, poetry, and baking. 
As one of the athlete members said:
"Covid separated us, zoom connected us. Nothing can tear us apart".
For more on the story and some photos click here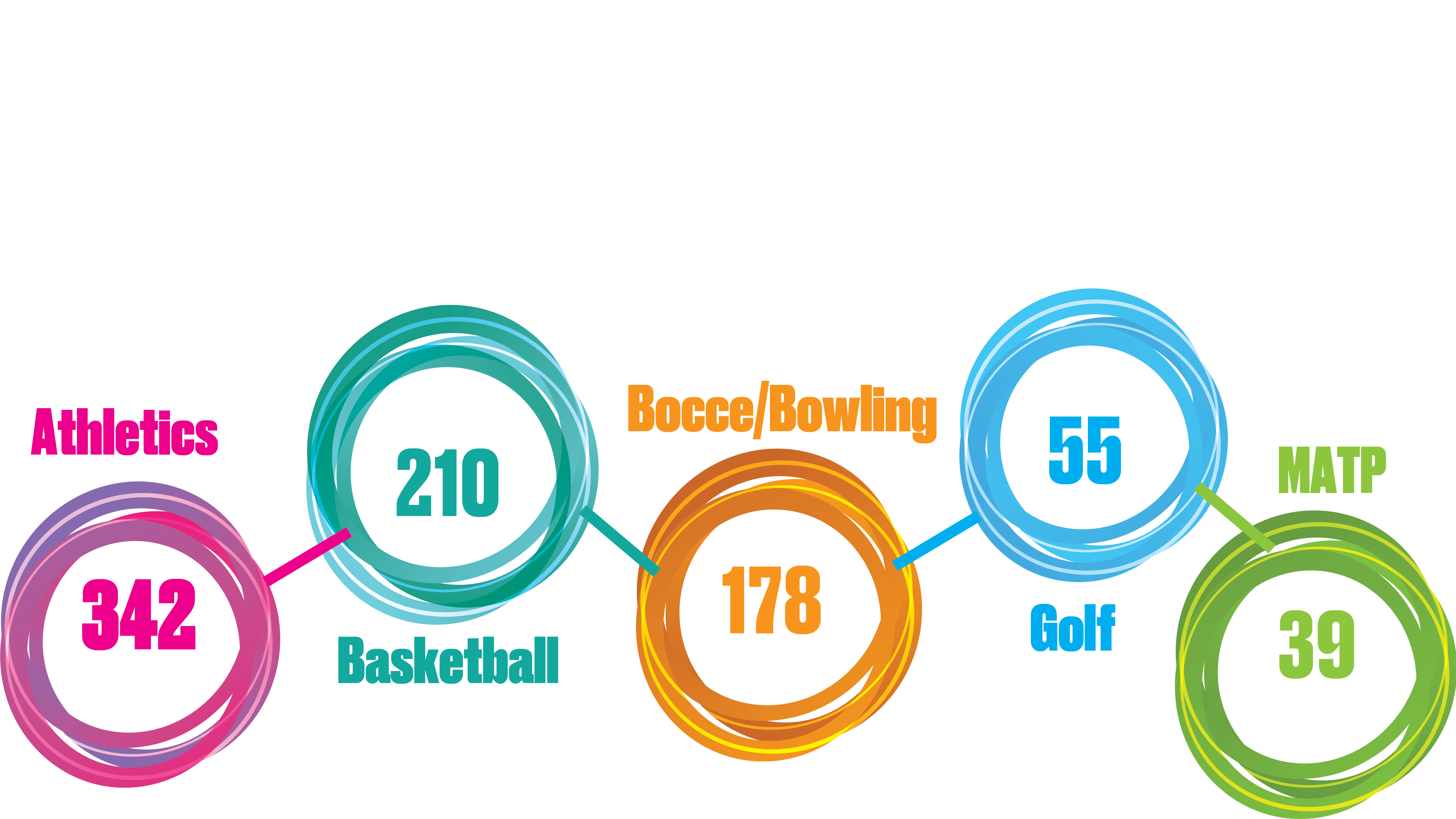 We had a huge interest in the second wave of the Virtual Competitions with over 800 athletes registering in the 5 sports offered. This was almost double the number of athletes that participated in Wave 1!
Since April athletes have been competing in the following sports.
Results are listed here and medals will be arriving by post. Please do share your photos with us. We look forward to seeing you at the Virtual Awards ceremonies taking place on July 19th and 22nd.
Places are free but they are limited so please register before Friday, July 16th here.
The Let's Run programme proudly supported by Gala Retail Services has also come to a successful close with hundreds of athletes smashing their goals of either running for 30 minutes or completing a 5K distance.
This celebration will also take place this Thursday 14th July online.
Well done everyone, some serious motivation! #CantStopNow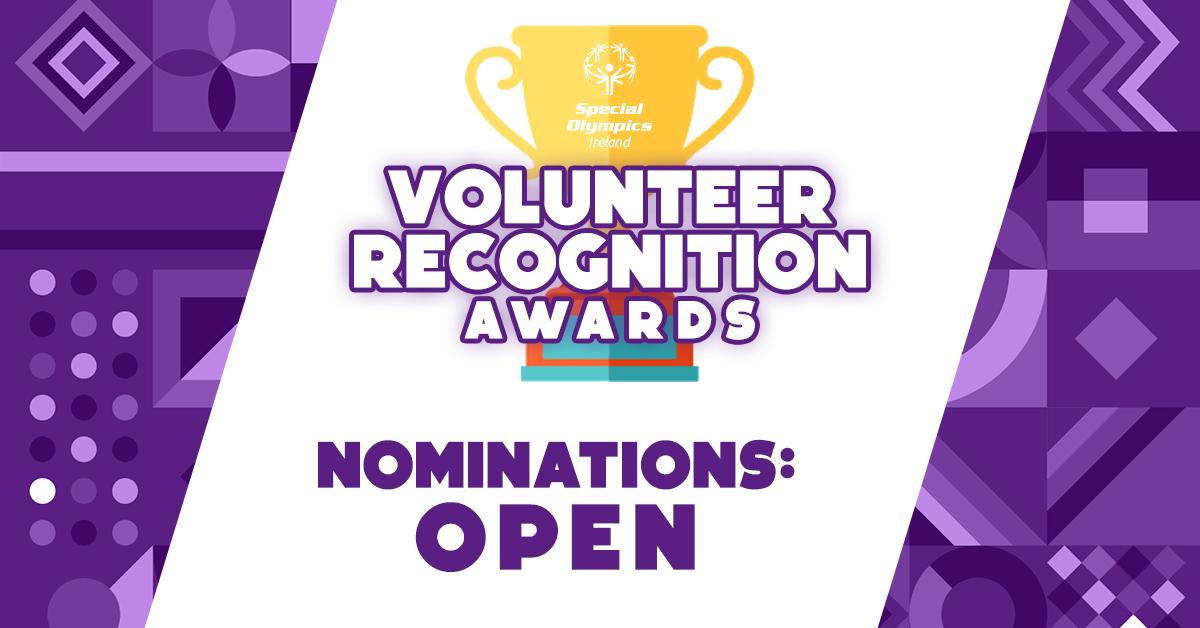 Volunteer Update
Nominations are now open for the first-ever Special Olympics Volunteer Recognition Awards. The awards create a chance for people across the island of Ireland to recognise the outstanding work done in their local community by Special Olympics volunteers. There are three nomination categories:
🏆 Virtual volunteer of the year
The virtual volunteer award category exists to recognise the achievement of those volunteers who have adapted to this new environment and brought a new online world into the life of Special Olympics Ireland athletes and volunteers. The nominees in this category have been a leading light to others throughout the past year.
🏆 Club volunteer of the year
This award is set to commend a club volunteer at any level, be it from CMT, coach, Health Promotion Facilitator or general volunteer. The nominees will have devoted time and energy to the development and functionality of their local club and athletes and will have gone above and beyond the role requirements.
🏆 Spirit of Special Olympics
Nominees in this category are the essence of what drives Special Olympics forward as they contribute on a number of levels to the organisation and its athletes. This award seeks to recognise those volunteers that inspire others thereby creating an environment where sports and volunteering can thrive.
If you know someone who is deserving of a nomination in any of the above categories, you can nominate them here: The Special Olympics Ireland Volunteer Recognition Awards | Special Olympics Ireland. Nominations will close on 31st July at 5pm.
To receive these updates directly to your inbox subscribe below!